Zelensky is just screwing with them and giving them a taste of their own medicine. Still, the question of who's actually in charge in Russia gets more valid with every passing day, whether or not Putin is still alive.
A cross depicting Putin's tomb at a checkpoint outside Dnipro, Ukraine. Photo by Jorge Silva / Reuters
It's a fair point, I think.
The Soviets have form when it comes to being vague about their leaders health and well-being…
I know, I know… I'm just wishful thinking.
Hmm… with modern technology, they could keep the "Sure, Putin is alive and well" train rolling for a while. Maybe we should have someone check to make sure Andy Serkis hasn't suddenly disappeared…
I wish I could find a clip of the Spitting Image gag about Chernenko. A member of the Politburo would go to the office fridge to get a drink and there he was, wedged on a shelf.
This time there are no photos or videos.
If his icy water dips are usually done with a bare torso, perhaps they don't want anyone to see the scars from his bowel cancer surgery?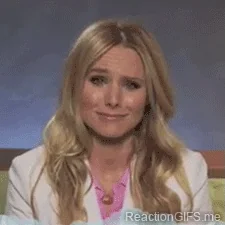 I would love it if Zelenskyy would go into the "Peace Talks", and say "I am ready to accept your complete and total surrender, Vlad.". Considering what a paper tiger Russia is becoming, it's almost a plausible situation.
Have they been playing a lot of unscheduled Ballet on Russian TV recently?
I didn't, but now that I have looked it up, that would make an interesting psyop exploit: Broadcast swan lake at very high power. It would be interesting to see what Russian troops would do if that was all that they could hear on their radios.
He's pining for the steppes.
Volodimir Zelensky used ballet as a bit in Servant of the People. Pure genius!
I believe that Igor Girkin, Russian war criminal (convicted in absentia by Dutch of shooting down Malaysia Airlines Flight 17) and contrarian military commentator, has obliquely suggested Putin might not still be there, also.
I wouldn't be surprised. Girkin always thought Putin didn't press Russia's imperialist agenda far enough. In the last year he's clearly thrown his lot in with Prigozhin and the warlord faction.
Do you suppose there might be a Russian version of the movie Dave?