This really is the best headline. The rest of the article makes clear that Colorado Springs is a very shooty place.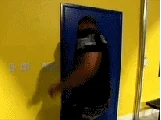 Just after putting this in the write up:
Oh, there was a motive, all right. Only in the US is it so easy to carry out the ultimate act of toxic masculinity.
Worst mass shooting in CO since March 22. Of 2021. Stop the world, I want to get off…
the children were "crying hysterically."
huh, no fucking shit
Welcome to Colorado Springs…where a concentration of Christian conservatives and 4 nearby military bases combine to form the ultimate Republican stronghold. Including naming the section of Interstate 25 that runs through it the "Ronald Reagan Highway".
as someone born in CO, my first thought was "Colorado Springs, of course." because they are the hotbed of conservative gun-rights people. but damn, it's been only six weeks since the last shooting in the state. can we please change this now? fuck the NRA and all their enablers.
Now that we have such improvements in vaccinations and rollback of business restrictions, we will go ahead and return to our regularly scheduled mass shootings.
There may be some bloody discharge, but this is normal and to be ignored.
Don't bother calling your congressperson, they've already been paid to do nothing about this.
Just try to enjoy the fact that while these mass shootings are happening, they've not happened to you so far. So it's not a real problem.
Go ahead. Ask any republican. If a problem doesn't directly inconvenience you, then it's not real and anyone complaining is just a huge wimp or pussy trying to make you out as the villain for not caring about their imaginary issue.
in 6 weeks in 6 weeks in 6 weeks in 6 weeks in 6 weeks in 6 fucking weeks?
My head is splitting from the rage. I won't be reading the details, I can't take it anymore.
Still no news about how the Well Regulated™ Militia® is going…
Don't worry "well-regulated" means they're practicing (or something) and by "militia" the founders meant "everyone has an individual right to start a race war"
Scalia said so. So it must be the right ruling and obviously what the founders wanted.
Somehow I can think but how much worse it would get "If everyone was armed." A gun massacre would escalate into a bloodbath with only a handful of gunshots to the uniformed police officers.
Great headline. It needs to be written like this every time.