Sorry guys, but if you're gonna take the "all or nothing" approach, you'd better walk the walk and not just talk the talk. Animal products in your clothing. Animal products in your hair (looking at you, Mr. 1980s Hairstyle), etc. etc.
I bet they didn't walk to Harrod's.
The "A" isn't for "Activist", it's for ASSHOLE.
Weird. What was the message again?
Yeah food waste. That'll show them!
Every country in Europe has its own unique styles of cheese. Completely banning dairy means telling people they have to give up family and cultural traditions going back centuries.
Points to them for attempting to change things through actionable protest. It's not going to work, but I do admire when folks walk the walk. But sorry, folks, I'm not into plant-based diets and will stick with my fish and poultry (but I rarely eat beef).
the right to use milk in a performance art project.
They're apparently trying to out-PETA PETA for stupid and destructive stunts.
Cath seems to be confusing milk with dairy farming.
The activists displayed poor timing. Harrod's used to have a pet department. A simultaneous coordinated pet "rescue" would have liberated a bunch of cats that in turn would have lapped up the spilt milk.
Too bad cats are lactose intolerant
Hey.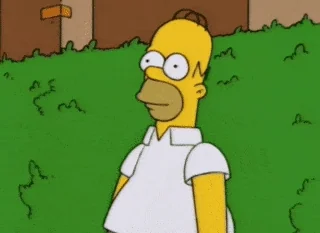 It's only cheese, mate, calm down.
Read your Bible, "Blessed are the cheesemakers."
I hope they were not just thrown out. I hope they were detained, identified, maybe handed to police and certainly charged with theft/shoplifting.
Harrods might think about getting an injunction/restraining order if it has their names.
I mean, Harrods is maybe a good target for all sorts of other reasons, not least its owners, but this was just childish.
Exodus 4:24, baby. Always relevant.
First instance of toe cheese, and it was to appease an unjust lord.
You're welcome.

I don't think her professed message was conveyed to anyone onlooking…
Also,man, that is going to be a real pain in the ass to clean up. It will have seeped under the shelves, and if enough of it did, you have to move them and clean it or you will have it smelling like spoiled milk for a long time.
I learned this in college. It was a cold night and this grey cat followed me into my basement apartment. I had seen the cat around, and I think it lived at a house somewhere, but was able to roam around. Anyway, watching too much Tom and Jerry as a kid, and not having any cat food, I gave it some milk. Later in IRC I was told by a friend that cats can't digest milk, and worried I might have a problem in the morning.
But instead it snuggled most of the night, and when I had to go to school in the morning it left. I saw it around occasionally, but it never wanted to come back in.
As actionable protest goes I'm sure that forcing an underpaid grocery worker to mop that all up is totally going to shift whole human societies.
Message straight to our corporate overlords there.