And I see several piles of poop.
I hope this will make the Q-adjacent part of GOP tear itself apart.
Not surprised of course. He's simply tacking with the wind shift, now that he realizes the depth of the criminal issues Trump has fallen into. I personally don't think he's a terribly bright person, but you don't have to be at this point to understand the depth of the shit Donnie has thrown himself into (and is digging himself ever deeper).
Well, Trump and DeSantis do seem to be the GOP frontrunners. I would say that I'm looking forward to the 2024 showdown on who can be the craziest, but I'm afraid that one of them will actually win the Whitehouse. Then we'll see open and official embracing of QAnon, Proud Boys, white supremacists, Christian nationalists, etc.
Changing allegiance to De Santis could be awkward if Jones and Donnie Two Scoops end up as cell mates.
I support any conflict between Republican politicians that results in a fight to the death; we win either way.
"I can look into his eyes in HD video… and see real sincerity" - WTH?!?
I officially diagnose this whack-a-doodle with FBBSC syndrome: Full-Blown Bat-Shit Crazy.
He'll say and do anything he thinks will bring him more attention, more influence, and more money. He is sub-human in his utter lack of empathy or rationality.
#NeverVoteRepublican - THESE are their kooks
If he thinks DeSantis is inclined to save him from financial ruin and possibly prison he's fooling to himself and others – as always.
It's both interesting and terrifying to see the DeSantis Voltron coming together so soon.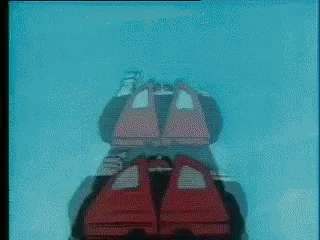 edit: political voltrons are when factions within a party start to join together to create a 'united front' that's more image than anything else.
Alex Jones praising DeSantis reminded me of watching a cat lick a dog's eye goo.
It's the perfect all-purpose quote!
It took this for that diagnosis? It's not like he's been subtle about things before.
…DeSantis has just gone from awesome to being unbelievable good…
Going from awesome to unbelievable good sounds like a step down to me.
…I can look into his eyes on HD video, and I see the real sincerity.
Just like W looking dreamily into Putin's eyes and seeing straightforward and trustworthy. I think some glasses are in order.
Have to wonder if part of this sudden pivot is related to the January 6th committee getting hold of Jones's entire phone, and all of the incriminating things he texted/emailed on it.
Escaping to a different ship before it gets out that he called Trump a doo-doo head in private, and Trump throws him under the bus ahead of schedule? (I mean, it's Trump, it's going to happen, not licking his buthole at all times just makes it happen faster.)
I wonder if something was promised by Desantis for his support. A theoretical presidential pardon wouldn't help with his civil suits, maybe a Florida law that makes libel and defamation legal.
Just the first time I have publicized it. He has clearly been whack-a-doodles for a long time…
God, I wonder if we will have a situation where Trump and DeSantis have an amazing primary battle, DeSantis wins, and Trump still runs (because: Trump) as a third party bid. The Republican party will split, and whoever is the Democratic nominee will win?
Too many republicans are chained to Trump if it's a messy primary in which he loses. His ability to siphon votes is so much greater than say, the Greens in 2000.