Find another city to shit on, shitting on Detroit is played.
Geez, what did Kansas ever do to him?!?
I'm sure the "god hates f-word" group in Topeka will be happy to have em.
Koch influence put Trumpsters on his plane. Pompeo is the Koch's lapdog.
Eastern Kansas is halfway from DC to Phoenix, maximally inconvenient for the airplane rioters, nowhere near where they came from or where they're going
Has there ever been ANY issue with participants in BLM or Women's March or similar demonstrations misbehaving like that on public transport? It's almost as if one side wants to simply cause trouble in any way possible, and it's not the side Fox News is telling you is out to get you
My dad was sent to Fort Riley from Gary, Indiana back in the '50s. I don't know about now, but back then, it was a dry county. There was one "bar" in town, where servicemen could bring in alcohol they bought at the PX. Dad said the place was bleak.
But his FREEEEEEEEEEEEDDDDDUUUUMMMMMSSSSS…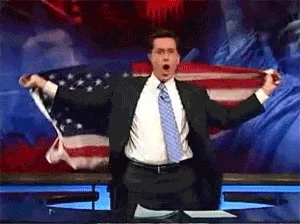 On the other hand, Kansas often has great conditions for skydiving, if it's not too windy.
That's true! I had a friend in HS who did it several times. Lots of flat land to land in.
I lived in Wichita for 9 years, and you freaking NAILED it!
That said, you can find good people anywhere you go, if you look hard enough*; some of my best friends, ever, are from that area.
---
*It helps if you happen to show up in town with some nice kind bud. The local Mexican brick-weed is…ugh…
I have friends at home too, but I see it like I do cops. Too much enabling of ratfuck conservatism.
Oh, my friends there weren't like that at all. But they were also young and broke; they simply couldn't afford to leave.
Every person I ever met in Kansas that was worth crap, HATED Kansas, without any exceptions I can recall.
Edit -> Ugh. I miss those guys, and my phone with all my contacts was lost years and years ago. Just ugh.
Stuff them in a crate marked "chickens", addressed to Juggalos.
Intoxicated on deadly white privilege, worse than bath salts.