The resume also indicated that Garcia was nicknamed "Reaper"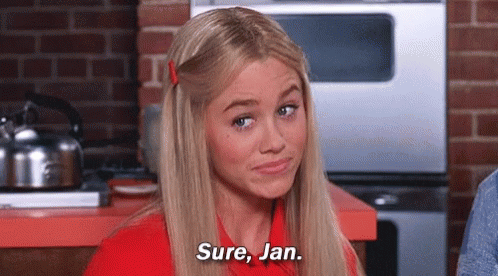 not a great week for the Air National Guard
I dunno what depresses me more, the fact that someone would willingly take a life for money, or for that amount?
… the "Carolina reaper" chili, because he's a massive pain in the arse.
May cause indigestion, heartburn, acid reflux. Please wash hands after handling, avoid touching eyes or face.
It's definitely that the National Guard recruits people dumb enough to think that's a real website.
"In order for us to maintain 100% compliance with HIPPA (Hitman Information Privacy & Protection Act of 1964), we must use cookies. By continuing to use this site, you accept our use of cookies."

After going to prison for believing "rentahitman.com" was legit, I fear what his loss will do for the well-being of all the Hot Local Singles who relied on him to satiate their lust.
Probably a nickname he gave himself.
I don't think the National Guard has been sending us their best people lately.
Definitely not a well-regulated militia …
We knew that since Dubya.
That website has been helpful to the FBI several times with similar situations.
I know it's commonplace to consider criminals stupid, and this guy qualifies, but that's just the ones that get caught. The percentages of solved crimes is pretty low, after all. How many hit men have the sense to ignore a site like this?
I was thinking the same thing. Stealing classified docs and dumping them on a discord server to impress your teenage friends, now this. Air National Guard might want to double check who they're recruiting. Clearly not the best of the best of the best.
Thankfully he decided on his own not to go into law enforcement, because they undoubtedly would have eagerly accepted him. From another article:
Garcia was then arrested by FBI agents, who in a subsequent search of his home, recovered an AR style rifle.
In this country though thats a bit like saying "a subsequent search of his home turned up a kitchen sink and a toilet"
He was definitely not on

I am prepared to believe that there are probably a number of homes in this country that don't have a kitchen sink and a toilet, but do contain an AR-15-style rifle.
… and I suddenly think of some of my relatives whom I haven't regarded as family in several decades. If you accept "no longer working" as functionally equivalent to "don't have" when applied to plumbing, the likelihood approaches 100 percent.
Clearly this is what happens when recruitment quantity over recruitment quality is emphasized.
Seriously, is the word "No" not in the vocabulary of an armed services recruiter?