Sounds like the latest trendy way of keeping the Covid away. /s
It's all fun and games until someone slips and falls.

Then you can place bets if rats or crows will discover the free food first.
Family dog to the rescue.
So is this actually something "teens" are doing or something that happened once and the six o'clock news is making a bunch of scary hay out of it for ratings? Seemingly every night there's some "new terrible thing that kids 'everywhere' are doing in 'huge' numbers" that doesn't turn out to be anything. Scaring helicopter parents appears to be the only remaining raison d'être of local evening news.
If I were Batman and looking for a sinister burglar who used beans in their schemes, I'd likely start my investigation with the person named Beanolini. But that's why I'm the greatest detective.
I think this is the actual new trend- paranoid white people coming up with complicated imaginary burglary schemes. My NextDoor is full of this stuff. My neighbors are constantly posting about all the ways imagined burglars (read: Black people) are "casing" their house with such nefarious activities as walking dogs, parking cars, and taking photos of flowers. There's also stories about "luring" you out of your house with various tricks or various tests to see if you're home. People imagine suburban burglary is Ocean's Eleven instead of meth heads breaking the back door on a whim during the day because people probably aren't home during the day.
This is hilarious. Kids will always find dumb ways to entertain themselves. There are far worse ways to do so.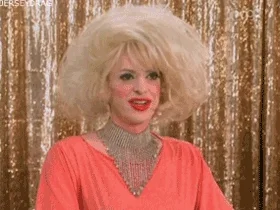 It's not, I'm afraid… White people have been making up crimes out of perfectly innocent activities that Black people are doing for several centuries now… None too few lynchings were due to this.
my detective brain, honed by many hours of Scooby Doo, would lead me to check out the nefarious owner of the local bean factory, who was trying to gin up sales to help his failing business.
Anyone who participates in such a stunt is likely to get caught soon anyway considering how they've already proven they can't keep a secret.
In the more unpleasant local papers, Dire Warnings are being published that it's gypsies chucking beans on your doorstep, so if they come back the next day, if it's not cleaned up, they know there's no-one there so they can burgle you or tarmac your drive in a slipshod fashion or some such racist bullshit


(ETA: I am late to the beaning party, I see)
Next hot teen trend: felines released from satchels! Film at Eleven.