Zero surprises in this article.
Jeff: What are you doing there, Elon?
Elon: I'm building a rocket to take me to Jupiter.
Jeff: Why in all the world would you want to go to Jupiter?
Elon: Mars is overpopulated.
Jeff: But only you and I are here!
Elon: Exactly.
I would argue that soon Jupiter will be overpopulated as well!
rich people have the tendency to distance themselves from people because of their wealth differential
"In a Tuesday tweet, the founder and CEO of Pershing Square Capital Management said he had dinner with a number of startup CEOs who had complained about the work ethic of young American engineers," reported Khaleda Rahman. "He suggested that employers should instead look to hiring people from Ukraine as Russia's invasion of the country continues."

But — Ackman was careful to note — companies shouldn't go through all the trouble of bringing Ukrainians out of their war-torn country to come to the U.S. to take those jobs, but simply have them work remotely.
How is it possible to be that wrong about every aspect of what one is advocating?
As Upton Sinclair put it, "It is difficult to get a man to understand something, when his salary depends on his not understanding it."
Okay, probably not a billionaire, but still comes from a country where folks don't give a damn because so much wealth.

"The unnamed 37-year-old"
That needs to be fixed, pronto.
Maybe he is a billionaire- or the son of one.
Oh, you meant that Picasso!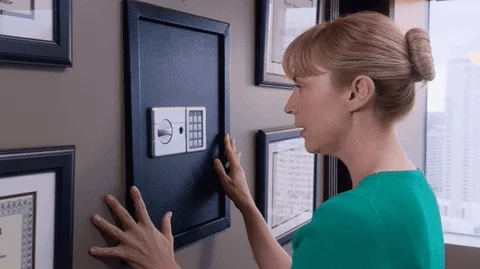 (If corporations are people, and if corporations are making billions in profit, then… corporations are billionaires. Uh, right?)
For all we know there might be just a patch of dank carpet inside that safe.
Talk about taking up space.
Axiom Space President Michael Suffredini referred to these issues as part of a "lessons learned" discussion that the private space company was having with NASA and SpaceX following the first private crew mission to the ISS. "Over time, we'll reduce what the crew has to do," Suffredini said during the news conference.