You know, I did have a feeling that there was something setting the "posing for selfies with insurrectionists" cops apart from the "trying to hold back a mob of violent Confederates in the stairwell" cops but I couldn't quite put my finger on it.
So what else is new? Were you surprised.
The interesting thing in this case (post Capitol riot) is that the white supremacists' actions put members of Congress in peril. Police trampling regular "civilians"? No biggie, happens all the time. Police whose purpose it was to protect the Capitol and Congress … well, Congress just might have something to say about that. And the power to back it up. Capitol Police who were complicit picked the wrong time to show their colors.
So yes, this revelation probably comes as no surprise to anyone, but it's actually really important because this is the real problem that the US is going to be facing for the foreseeable future. It's not just the Capital Police, it's the National Guard, it's the various security forces that the elected government are hoping will support them.
When about a third of the population still thinks that Trump won the election and is a pretty good guy, you can't assume that law enforcement agencies won't have plenty of members who think likewise. It's a huge problem of American democracy, and will be for a long time to come I'm afraid.
Also, as an aside, Buzzfeed =/= ProPublica… the post needs correcting.
And once again, black officers risk their lives to make everything better for everyone just by filing these complaints. If we don't fucking protect them by doing some serious purging it is going to definitely get worse for them in the near future. If departments complain that purging will lead to a difficulty in recruitment, well, we can always do some on-the-spot defunding and eliminate those open positions altogether.
Whaaaaaaaaaaaaaaaaaaaaaaaaaaaaaaaaaaaaaaaaat???
I think the DC Mayor should have any fired Capitol Cops hired on to their force and have them assigned to patrol the Capitol area and send every member of Congress a memo with their pictures during the coup attempt with the caption, "These fine men still serving and protecting you". Maybe then they'll do something about police hiring policies.
Black folks have been telling us for generations that local police departments have many racists and racist practices.
#NeverVoteRepublican
#BlackLivesMatter
#ReformPolice
A (debatably) wise man once said "Some of those who work forces / are the same that burn crosses."
Turns out he was right!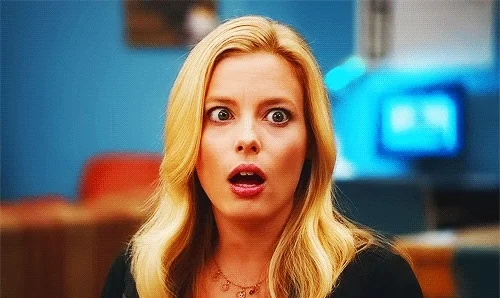 White nationalists spent the last 30+ years infiltrating law enforcement agencies. I earnestly hope it takes less time to root them out.
Where is this in the article? Is this the ProPublica part?
Here is the article quoted in the post.
I hadn't heard "Ju$t" till, well, just now, and wow. RTJ can do very little wrong.
Honestly, they didn't have to do any infiltration. They were there from the beginning (and many were explicitly founded in white supremacist principles). Maybe they've been emboldened to be more vocal and show their faces in public lately, but every single version of law enforcement and national defense at both Federal and State levels (Police, Fire, Natl. Guard, Reg Service, DOJ, FBI, NSA… all of them) are lousy with white supremacists, anti-government zealots, conspiracy theorists and just plain cruel fucking bullies.
When I served in the Army, one of my Drill Sergeants had white nationalist tattoos all over his body, fully visible including a spiderweb elbow (although this is explicitly against UCMJ code). And he wasn't even close to the exception. I've been around LEO and military my whole life and can't think of one single group that didn't wear their hatred on their sleeves.
Anyway, in related, but good news:
Let the purge begin!