The only conversion I am on board with is to convert this current government to ashes.
This government is run by scum.
Damnit. TIL that one of my favorite creators (Graham Linehan) is a flaming piece of shit.
One that is incredibly harmful.
Right.
Fuck the Tories reason #7896.
You have put it beautifully yet mildly.

Few things can bring me to violence, this is one of them. Please UK, vote these scum out.
As a fan of the IT Crowd, I was dismayed to find what he thinks of me too. It's basically destroyed his life. Too bad that hasn't resulted in any sort of self refection and he's just kept doubling down.
The only way to describe my feelings reading this…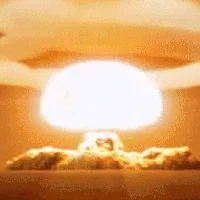 Were you in any doubt? The cruelty IS the point.
" there is an urgent need to rationalise our legislative programme"
Translation- equality for you lot isn't rational.
They're fighting Putin with Putin's tools.
That is why no amount of cajolery, and no attempts at ethical or social seduction, can eradicate from my heart a deep burning hatred for the Tory Party that inflicted those bitter experiences on me. So far as I am concerned they are lower than vermin.
A motto for life:
Never. Trust. A. Tory.
Another trip to the proctologist!?!
I'm thinking having had your head up your arse can lead to life-long problems, even though every Tory seems to have tried it.
Yet another consultation where trans voices are silenced for not agreeing with the Putinesque TERs. The Tories are scum, Labour are either spineless or scum, and there's no other party likely to take power from them. Someone remind me why anarcho-communism is a bad idea, because it sounds like the best thing in the world right now. No British institution will save us, only transgender mutual aid can do that now.
And all this on Transgender Day of Visibility too!
I'm going away for a few days, this shit is bringing back flashbacks of the conversion therapy I got 25 years ago.
What happened today that you found out?
I learned that awhile ago he was a POS. And quite sad as I too love IT Crowd.

Even for Johnson, this week has shown him to be an utterly duplicitious piece of shit.
On Tuesday, he hosted a dinner for Conservative MPs and opened his usual schtick with a transphobic joke at the expense of the Leader of the Opposition: '"Good evening ladies and gentleman. Or, as Keir Starmer would put it, people who are assigned female or male at birth."
Literally HOURS later, Jamie Wallis, a Conservative MP, published an emotional statement that he was transgender and had been through a dreadful time including having been raped.
Johnson seamlessly issued a statement: "Sharing this very intimate story would have taken an immense amount of courage. Thank you [Jamie Wallis] for your bravery, which will undoubtedly support others. The Conservative Party I lead will always give you, and everyone else, the love and support you need to be yourself."
He's a massive Jeremy Hunt.