They really are both sticking by their brand image, here.
I'm sorry, but talking smack is not what we need more of.
We need more $50,000 donations to No Kid Hungry, or even better, a culture and governance approach that makes it so that no kid is hungry.
Enough smack.
Cheerios' response here is quite good actually. You think we're impressed, Oliver? We've got fuck-you money to dump on charities whenever we feel the whim. Here's that challenge back, in your face.
EDIT: Oliver has responded
That's the Manson family. He's also got the Sackler family up, and the Menendez brothers.
Two things: First, Cheerios recently put out a limited run chocolate/strawberry Cheerios that was goddamn delicious. Groundbreaking? Maybe not. But we were eating a bowl of cereal at night as dessert. Second, John (whom I love) likes to wave $$$ around to get things to happen. It's a weird sort of blackmail wherein if you don't capitulate to his demands, you look like a schmuck. Their response: we'll match and double your gesture, backed with their own blackmail/challenge puts the ball squarely back in his court. If he doesn't tweet that very off-brand Cheerio's tagline, he looks like the schmuck. Well played, I say.
Well, maybe not enough Sugar Smacks.
yeah, i think they had a savvy response, putting the ball back in his court. of course, he was ready. Manson family, Menendez brothers, youch. it's all good, because charities win!
Cheerios was an odd choice to call out for not creating any new cereals though. If anything they need to dial that shit back a bit.
Yea, but they got rid of Team Cheerios, which was the best one.
Not enough breakfast cereals contain Ancient Grains.
Yeah, it is boring. But if you fork over 50,000 quid to hungry kids you can be as boring as you want.
I gotta admit, when the Littles Pea saw the heart Cheerios in the store, I had to say yes.
Also, while we're talking about Cheerios, why is it that no healthy alternative can make a Cheerios clone that isn't just awful? Every store brand in the country manages it, but somehow Kashi makes it taste like masonry.
"Kashi" is the sound you make as you spit the half-chewed cereal paste out of your mouth.
This got old fast. Move on, John.
I like bland boring cereal, so his beef is weird to me-- as far as I'm concerned you can't improve much on plain old generic wheat puffs or raisin bran. In fact if you make popcorn in the microwave with no oil or salt it makes a great breakfast cereal.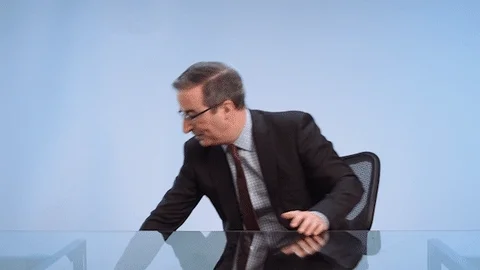 I have no idea why you replied to me with that?
Joe's O's [sic] must be right up your alley, then. Cheerios simply burst with flavor in comparison.
Even the box has less appeal. It's one of the few TJ's products we've found significantly less tasty than the reference product.