It's a double false flag operation! Soros funded antifa terrorists framed him!
Eta s/
Interesting choice to target Gettysburg. The real antifa would know that Gettysburg is a symbol of the good guys getting a pivotal win, not the bad ones memorializing a lost cause.
"…he tried to sow discontent by falsely claiming that the attempted bombing was politically motivated,"
It wasn't a false claim because everything he did was politically motivated - just not for the side he pretended to be on.
100%, this is domestic terrorism and this guy and anybody who helped him put this together should be on a watch list.
I'm going to go out on a limb here and guess which side of the Civil War this gentleman was LARPing.
It's projection, all the way down.
This guy was a sexual predator that was thrown out of his unit. I grew up attending re-enactments and sexual predators and real groomers are very real out there. I know of at least three that "friended" me in my teens only to find out later they are server time for sexual assault of a minor.
Not politically motivated. This was a calculated attack on re-enacting for outing his sexual attacks on children.
Cue Alex Jones claiming that Gerald Leonard Drake really is a member of Antifa, and is actually a double false flag Crisis Reenactor?

I imagine some version of the logo shown on Wikipedia?
Actual antifa violent attacks - one? (the nazi speaker guy got punched)
Nazi attacks pretending to be antifa? - I have lost count
Right-wingers: "Those antifa are violent terrorists! Look at all the mayhem they're, uh, okay, not so much. Let's take every slightly violent action by anyone who we can plausibly claim is vaguely leftist, and… uh, the list is still pretty thin. Okay, let's just make some shit up and do things ourselves but blame antifa!"
Also right-wingers: "All the supposed violence by 'the right' is actually false flag attacks!"
Always.
If it wasn't politically motivated, he'd not be pretending to be 'antifa' while he was doing it.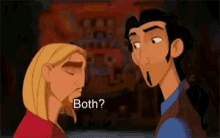 Sincere question: why is "civil war re-enacting" a thing in the US? It seems a very strange activity to want to re-live something like that.
It's not just the US. There are also reenactments of the battles of Waterloo, Hastings, Austerlitz, and Tewkesbury. I've been to one Civil War battle reenactment, the Battle of Lexington, Missouri, aka the Battle of the Hemp Bales. As a history buff, I found it interesting. There was a lot of education going on there. There were tents set up and people would talk about how people cooked back then and what they ate, how every day people were affected by the war, clothing people wore at the time (all the wool, omg, I would have been miserable), etc. What there wasn't, interestingly, was glorification of war or the Confederacy. Now, that's the only one I've been to, so I have no idea if that was typical or not. I doubt if I'll ever go to another one, because it's just not my thing, but I'm glad I went. I learned a lot.
I had some friends who did reenactment in college. It was an extension of my SCA and fencing social groups and seemed to appeal in the same way the SCA did. Mostly history nerds, enjoying the LARP/role play aspects of it but with a more scripted outcome. I never got past watching friends engage but that seemed to be the appeal for them.