Then you've perfectly described the fundamental hipocrisy of 2A enthusiasts, Leslie.
Either the phrase "well-regulated militia" means something or it doesn't. If you want to restrict firearms to people who are immediately a danger to themselves or others then you are accepting that the government has the duty to restrict firearm possession in the best interest of the public. Without that phrase doing the heavy lifting, there would be no legal justification to keep someone like this from owning and carrying firearms - or from convicted murderers in prison, or babies, schoolkids on a playground, etc.
Former mayor of Klantee- not surprising.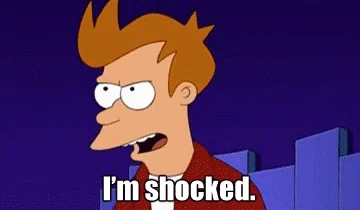 Time to revise those story headlines re 'unknown motive'
This is Lexington and Concord. First shots fired against tyranny,"
Funny how my idea of tyranny is fascists and domestic terrorists committing atrocities and subverting democracy, while his is having limits placed on his ability to commit atrocities (and being encouraged to respect people's pronouns).
Who needs algorithms and dog-whistles to create a stochastic terrorist when grandpa is there to do the job directly?
Well, I'm glad to hear that granddad and grandson are broadly on the same page. Think how awkward Thanksgiving dinner could have been otherwise.
More seriously, I was heartened to learn that the shooter not only got pistol-whipped by one patron of the club, he was also trampled by a drag queen in high heels. According to the NY Times, by the time the cops showed up he was "no longer struggling" and remained hospitalized on Monday afternoon.
Can't bring myself to say that he didn't earn every bit of it, and then some.
Sounds like you mean this article:
the only way i could be "glad" or "heartened" is if we changed our gun laws to stop this insanity from happening time after time after time
we have old white cis het men radicalizing the young ones and then giving them the weapons to commit mass murderer
none of this will end till we take the guns away. as a society we've proven incapable of keeping them safely
Voepel (if his grandson had successfully escaped after the shooting): "I'm so proud of you, boy."
If she thought this person was a threat, why she didn't do all she could to bring this to the attention of law enforcement, local politicians and/or the media? Why do you wait for someone to talk to you about the psycho IN YOUR HOUSE.
This shooting is not her fault by any means, but we all need to realize when we see someone who is dangerous, we can't wait for someone to talk to us about it. I hate to say it, but "see something, say something", and keep saying it until someone listens.
I came here to post this, but knew in my heart it had already been said.
Kinda hard to sleep at night with the psycho in your house while doing that though.
Kinda hard to face that kind of fear and exit denial knowing most people you talk to don't care or don't believe you, but the one that might kill you himself definitely will know it's you talking.
Just saying it can be a lot easier to stay in denial for a shockingly long time in situations like that, people tend to want more to just avoid and distance themselves from a messy or dangerous situation, further isolating those closer to the problem.
This whole event has hit me hard emotionally and still processing it. I found a furry was there and is in hospital. Given the constant drum beat of "Groomer" being used I expect a furry convention to be shot up at some point. I'm going to MFF next week so this is raw in my mind. The fash are also still shouting form bullhorns and the quiet parts are not even close to quiet.
This is my mood I would turn that gif up to 11.