He should consider tripling his security detail.
Only if media outlets stop linking to twitter…
Halli's tweet is just [chef's kiss]:
Oh! I forgot to mention that I read you can't go to the toilet on your own either @elonmusk

I'm sorry to hear about that. I know the feeling.

The only difference is I can't do it because of a physical disability and you're afraid someone you hurt will attack you while you poop. https://twitter.com/iamharaldur/status/1633082709751869440

— Halli (@iamharaldur) March 7, 2023
This is really just an Elon stunt to increase engagement on Twitter right? Right?
So wait Musk has a disability? I mean he's the only independently wealthy person at twitter who does no real work and tweets all day that I'm aware of.
LOL, Elno, what a fucking shitweasel:


Translation: "I fucked up big time and it's going to cost me a lot of money - how about we forget I did any of that shit, including the initial lay off?"
I hope Halli doesn't go along with this and instead gets a big payoff - I fear if he stays, he'll just end up not getting any money at all when Elno drives the company into total destruction.
Sue the shit out of him, Halli.
Does he have them chipped yet?
(Then they could be chipped beef.)
Which would mean he would actually cut it by thirds…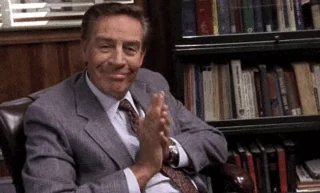 Apparently surrounding himself with the best folks giving him all the information he needs to sink all of his companies.
Moderators, I think I just accidentally flagged someone! I can't see what I've done, but I somehow got a pop up thanking me for keeping the community civil while I was trying to scroll. I apologize to whomever I flagged, and for making work for somebody.
Looks like you're in the clear.
Because unpopular emperors increasing the size and power of their Praetorian Guard has always worked to keep them safe in the past.
He's got about a week to hire more. He should be safe if he does it that quickly, right? Hire a few brutes with muscles.
I'd say this is getting funnier, if it weren't getting sadder
Getting rid of everyone who knows what they're doing, leaving just enough overworked peons to blame when he screws things up by misusing information he doesn't understand… at Tesla and SpaceX, they've got whole dedicated teams just to keep him out of trouble. Unfortunately they're finding out he can do a lot of damage to their companies even when he's not there and out of their reach.
So they are the ones responsible for throwing Twitter at him as a chew toy?
Christ, what an asshole. Even his apology pisses me off for its lack of self-awareness. It's a good thing for Musk that he's rich, because I can't imagine him keeping down a job.