"Oh, and next Friday… is Hawaiian shirt day… so, you know, if you want to you can go ahead and wear a Hawaiian shirt and jeans."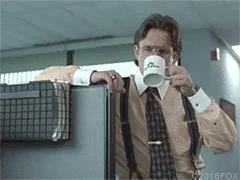 Is the big reveal that trump tried to overthrow the government?
Naw, couldn't be that. It was a regular group of tourists at the capital. Nothing to see here.
The word this morning is that the committee will be making the case for dereliction of duty on Biff's part. While this is no doubt true, I don't know if the DoJ can do anything with it in practical terms. Then there's the fact the the attempted insurrection von Clownstick did nothing to stop was also started by him.
These hearings are important. Actual consequences for this dangerous narcissist in a court of law are more important.
/pessimism
Sorry, the hearings
are
important and I'm glad they're happening, just wake me up when someone (anyone) goes to jail (and stays there longer than six months).
The only relevant thing Schiff has stated lately in regards to Jan 06 is:
A true big reveal would be dragging Ginni in front of the committee.
Along with the blooper reel, will there be a director's cut?
Such a WTF moment to see that. When you uncover a murderer, you don't charge him with not reporting the crime.
I'm planning a visit to DC. Just a normal tourist visit. Is beating up on Capitol police now required, or is that optional?
It's still free, but you have to get tickets day-of. There's usually a line by 9AM.
I'm sure there are outakes where he's unleashing some of his trademark infantile snark.
Relase the Snider Cut!
Okay, that he was watching tv in the dining room has been confirmed.
Nevertheless, the question remains: Was he stuffing his face with McDonald's or KFC?
Good point. I wonder if the strategy is to close the door on Biff gaslighting that "I didn't think they would actually try to break into the Capital." If that were true, then his duty as Commander in Chief would be to put an end to it. Instead the dereliction of duty shows (as if more were needed) he was the Coup-Plotter-in-Chief.
ETA:. Like, if you shoot someone and then call the cops, it would be consistent with your claim of justification, self defense, etc.
The article promises humiliation, but then dashes those hopes by pointing out the obvious flaw in that plan, given the people we're talking about here:
Hmmm. Is that what makes these kinds of bullies and suck-up-to-bully types feel humiliated? Shame?
I'd hope that wearing orange clothes while rotting for decades behind bars could do that too.
Nope. It was ANTIFA, the FBI and BLM. /s