[ETA]
New DM album out this week…Here's someone's opinion of their best songs that we can fight over…
How is Wrong not on that list?
A friend of mine directed my attention to the Dadabots YouTube channel because I'm currently fixated on AI/neural networks and art. 24/7 streams of algorithmically generated music weren't necessarily something I ever thought I'd be looking for, but I'm not disappointed in it. It's not great. Its derivative nature keeps some of it from being terrible, too.
This makes for ok background music, or what you hear from the room of the so-called troubled youth in a 90's film.
This is essentially noise metal, and that works for an AI.
Relentless has been on the go for at least three or four years. The corpus it was trained on is comparatively small and coherent which is probably what you need for genre. It might be better to train one with a massive corpus of diverse music…
ETA
It says Sept 2019, I think they had an earlier iteration out in the summer before that too.
RIP Keith Reid, the lyric writer who had everyone scratching their head analyzing the meaning of "Whiter Shade of Pale" for over 50 years.
Finally got around to putting these clips online. From Havana, 2019. Little shots from El Submarino Amarillo, a rock bar. It's a hangout for expats and older Cubans who weren't allowed to listen to rock music in the 60s-80s. Plenty of the Cubans in there will tell you that they had been arrested for it, but I have no idea how much of it is true.
Sorry, short clips. All with permission. I asked the band if I could put it on YouTube at some point. Sorry for the janky camera work–golpos of rum were $.05. I'll post some others as I have time.
Now I'm curious about punk in Cuba…

I'm hoping to go in November, if I can get funds. It's a great scene. Suicidal Tendencies played there in 2018 or 2019. If I can go I'll get some video. For now, to get started:
Excellent! Thanks! Looking forward to checking this out!
My hope in November is to do an audio story on the Afro-Cuban roots and influence on modern Cuban music like rock and punk. Everyone associates Cuba with a pretty narrow kind of music, and Afro-Cuban Jazz is well-established, of course. But outside the tourist areas and the canned tourist music, the Cuban music scene is as varied as anywhere else in the world. I had originally planned to do the series with a friend who works for NPR, but that was pre-pandemic. The 2019 trip was a scouting trip. These clips are some (badly shot) examples of how the beat of the song is somewhat syncretized, and there were better examples that I missed.
We'll see if it comes together, so to speak.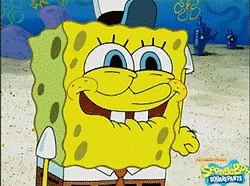 That's really cool! I'm always excited to hear about punk rock in places people don't think about it being… I think it tells us a lot more about how subcultures (youth or otherwise) function as well as the global flow of culture during the Cold War (and after) than looking at the same old places to understand punk (or any musical subculture, really). You put something under pressure (such as in a situation where there is pressure from authorities), you get a lot more truth out of it about the human condition and how central culture is to our survival…
Definitely let me know how this comes out!
Chris Connelly is a baby here…
And the song in the background…
Another…
[eta] Unrelated to RevCo… or is it?

[eta] Oh Wow!
[eta]
Killing Joke…
[eta]
Sorry I have to keep adding on here… but… I need to share this…
[eta]
This looks interesting!
https://www.dukeupress.edu/raving
[ETA]
Bjork!!!
Einstreuzende Neubauten…
If you have watched Episode 3 of "The Last of Us" (the one with Nick Offerman), I dare you to listen to this without crying. This piece was also featured in the great but often overlooked movie "Disconnect" (starring Jason Bateman).
The piece is by Max Richter, who also made you cry while watching "The Leftovers."
I remember thinking it sounded just like the movie "Arrival". Sure enough, same composer.