Bonus points is if she is called in as a witness in the upcoming Georgia Trial for election fraud.
I am sure she will either:
invoke the 5th and be silent
perjure herself spectacularly in the courtroom and earn a contempt of court citation
My bet is that she is incapable of staying silent in matters that affect her self preservation, at least from what we witnessed outside of the courtroom.
I mean, she's more qualified in federal politics than Sarah Palin was when McCain picked her. It'd tick the "But we like women" card that the republicans are seeking to play as millions of women republican voters are absolutely turned off by Trump.
Of course, it also completely obliterates the center. Nobody who is legitimately independent at this point wants MTG a heartbeat away from the nukes.
As for Trump encouraging her to run for Senate, and that being a sign he doesn't want her for VP, that requires a level of planning and foresight that Trump just doesn't exhibit.
In all seriousness, I believe it would depend on which VP she has set her lofty sights on:
Vacant Persona?
Vicious Predator?
Vacuous Prop?
Velvety Polecat?
The possibilities are virtually limited!


In an infinite universe, it is possible, but thankfully not likely.
No, she's really not. Palin was grossly unqualified but she had at least some experience doing actual governing before becoming a national punchline. MTG has never shown any aptitude for or even interest in any of the duties her position theoretically entails. She only ever wanted the job because it gave her a louder bullhorn to scream bigoted conspiracy theories.
She's at least as qualified to be a senator as Herschel Walker.
So… not qualified at all.
Oh! Oh! I know the answer to this one…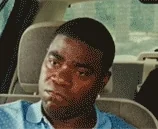 twice nothing is still nothing.
That's the most horribly appropriate name for a Republican gentlemen's club. I hate it.
Smells like the Capital Hill Club.
She could be VP of her jail cell
He will not pick her.
How long as Empty been obviously angling to be Trump's VP pick? (It's the logical progression of her attention-seeking grift, next stop the presidency itself.) Seems like he's encouraged the idea in the past, but it may have been more about not deflating her while she was sucking up to him. Given the poor quality of Trump's (and his staff's) decision making, and the poor quality of the potential candidates for the VP position, I could see her being his (team's) choice. I don't see them winning, though.