I believe this tinpot wannabe-dictator will rue the day he started this fight. Their pockets are deep, and their lawyers are pugilistic.
Damn big gummit anti-capitalistic judgemental preachy republicans! (must i: "/s"? "…nah")
It seems pretty clear cut that he's using government powers against a single corporation, which is blatantly illegal. His law that removed their special district was laser focused on impacting only them, but at least it didn't literally have their name on it, despite the obvious reason (and statements made to the effect).
Disney lawyers are famed for being absolutely cutthroat. And Disney itself has more money than the entire state, so this really only has one possible outcome.
They have Matt Murdock and Jennifer Walters on their legal team now. If you want to take on Disney in court y'all better be wielding an Infinity Gauntlet.
Also: he both bragged about it and used that to lobby in favor of the bill. He is not subtle for sure.
I've heard people describe him as "a smarter Trump".
I mean, anything greater than zero is more, I suppose.
There is a building at Disney World called Team Disney. Big building. Almost all of the 4th floor is lawyers. I'm sure there are plenty more on other Disney properties. As I've said before, don't fuck with the mouse. Especially if you're a crappy lawyer.
I'm curious. In a lawsuit like this, does he have to cover the costs, or is the state on the hook?
he's being sued in his official capacity, so the state is probably on the hook.
That sucks for the good people of Florida. I'm sure the people who voted for him are far enough removed from the process to realize that they're bankrolling his ridiculous attention campaign to the toon of millions of dollars.
I think another interesting angle on all of this is the fact that Republicans have spent the last five decades actively repealing regulations and granting more powers and rights to corporations.
Now that they want to wage an ideological war with some of them, I think they'll find they've created a bit of a monster.
Oh, but DeSantis' plan is actually even dumber than that
DeSantis is the Republican John Edwards, except not good looking or smart. He's someone people want to be the next Kennedy (Trump), but he's not. The funny thing is that people don't want Trump, so why find a new one?
Ron Meatball should know better than to mess with The Mouse. He F'd around, and he's about to Find Out.
This one?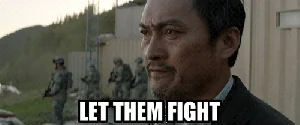 And it's a monster they can't control easily without putting those regulations back into place, enforcing them, and taking away the power they granted. That's a harder fight than anyone thinks.
It's just lawyer fodder unless they are also cutting off any and all donations to Republican candidates - particularly in Florida. Does Disney currently donate to Republicans? Watch them flee the sinking De Santis ship if their donation supply gets cut off.
Anheuser Busch should also stop donating to people that actively campaign against them, but one evil megacorp at a time.