At this point, at least temporarily, I'm not against gerrymandering for Dem-led states. It's just another tool in fighting fascism.
I can certainly understand that sentiment, especially if you see gerrymandering reforms in blue states as "unilaterally disarming" when the other side has no such intentions, but in my own view this is something quite fundamental to democracy. If we're ok with the idea that politicians get to pick their voters rather than the other way around, we may or may not be living in a fascist state but we can't claim to be a real democracy either. If the system is rigged so that the incumbents always win (regardless of the party) that's just not going to work out well for the voting public in the long term. Votes need to be earned.
And, by the way, I'm happy to report that in states like California where we have implemented redistricting reforms we're still managing to fight against fascism.
Understood. Ironically, it looks like the only way we're going to get federal laws against gerrymandering and other forms of voter suppression is to stop playing nice with the cheaters and force the issue.
Who said anything about playing nice? I don't see the suspension or elimination of the filibuster in order to pass critical voting rights legislation to be ironic at all. This is an important issue that also happens to enjoy popular support, so allowing a minority in the Senate to block it by abusing an archaic procedural process would be the "ironic" choice, not the other way around.
Unilateral disarmament is a bad tactic. Especially when your opponent has zero values.
Oh that the Dems would grow that proverbial spine.
And in many cases, wean themselves from corporate teat.
You don't have power if you don't use it.
Do big, bold things! The other side doesn't limit themselves. Stop saying- vote for us because we can't do anything.
What many GOP/GQP supporters fail to realize is they only want certain white men to make those decisions, too. Those originalists want a return to times when only wealthy property owners had the right to make decisions. They've spent decades working hard to strip average white citizens of their ability to accumulate enough wealth to own any property*. Of course, those leaders put a lot of effort into keeping enough average and lower income white folks so focused on fearing POC, immigrants, and the federal government that they still don't see their own disenfranchisement coming.
*Which makes things much worse for BIPOC. As the saying goes, "When White folks catch a cold, Black folks get pneumonia."
If any of us can be disenfranchised, then all of us can be. Either we have a system that protects the rights of all people, or none of us are really protected and safe.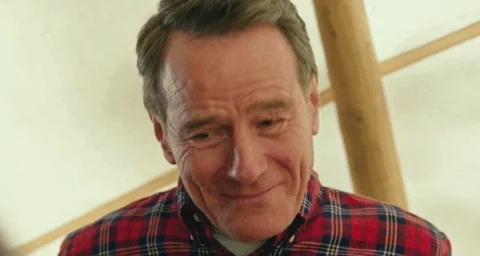 Ah-HA! Actual voter fraud! Hey, everybody, we FOUND IT! /s
Nonononono, not that kind! Keep looking! (/s, except not)
Looking at this - she may run as an independent.
Edit:
Running as an independent might split the republican vote. But she needs to go.
Ms. Sinema's office declined to say how long she would be abroad
So she's running as an independent…for a different country?