You mean it doesn't just mean getting rid of unions!?!?! /s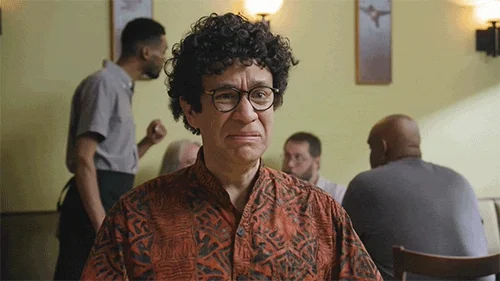 All I can say is that he must have wanted to get himself fired.
It's also creepy AF that his first criteria for his ideal world is that everyone must have an American flag on their house. I don't understand why some people don't see how creepy and faschy that is. I'd find it less creepy if every house had the local sports team's flag hanging, honestly.
Now it will be easier to keep his promise.
But will defend the American Way of capitalism and the "free" market over what goes on in godless commie nations in Europe. Fortunately for him, good honest work where he doesn't have to serve liberals are available – ditches still need digging.
I'm not sure of that. Some people, especially MAGAts, are just that stupid and self-defeating.
Possibly; the growing detachment from reality itself seems endemic with that type…
The update is that he has already posted a video showing that the day he made these videos was the day he was quitting anyway.
So all that flexing on TikTok was just for show, he had already resigned by then. And FedEX didn't fire him as he was already gone…
It's funny how both sides twisted the story, but nobody lied. He's not going to deliver the packages and Fed Ex's actual statement was just that he was no longer working for them.
Or he just lied for clout like almost everyone on Tik Tok.
But, but… ditches are socialism!
ETA: I'd employ him to dig a libertarian ditch as long as it completely surrounds only him and can't be jumped over. Maybe he can get his food FedEx'ed in.

Okay, so what does his next potential employer have to say about this? Let him remain jobless until he eats crow.
Great, so Trump's next venture will be a conservatives-only parcel delivery service that immediately leaks everyone's home address and order details to script kiddies?
He wasn't fired. He quit before posting that video. (A few news companies reported it)
He also may have been a contractor. FedEx sells their ground routes to "independent contractors", who bid against each other for their routes every few months. That's why you'll see people wearing FedEx jerseys over their clothes, working out of rental trucks - and why FedEx ground will often claim they've failed to deliver a package 3 times but no one was home, without ever going near your house.
Regardless, posting that nonsense does nothing but hurt his future employment prospects.
And many of those ditches are dike-adjacent!

Edited for: Oh gawd; why can't I see that I typed "at" instead of "are"? I guess it still made some sort of sense; but, sheesh

It really is a marker of something in rural areas. However, recognizing that the flag must come down at dusk every night, unless there's a spotlight on it 24/7, is almost never part of the plan. It's mostly performative, no question.
When Trump didn't win re-election in 2020, a majority of people in my area of Indiana took down their U.S. flags. Some put up Trump/Gadsen/Confederate flags instead, but just the fact that so many flagpoles were suddenly EMPTY was unnerving.
Don't get me started on the shredded/raggedy flags on people's cars…

"if you don't have a flag in front of your house"
Presumably he means, on top of everything else, he'll only deliver to houses with (US) flags? That could easily reduce the number of packages he's delivering, depending on where he was working… So really, the question arises: is this primarily about politics or about being a lazy asshole?
Given that apparently he's a Trumper, that's a good thing, as far as he's concerned.