No sympathy. She knew exactly what she was getting into.
She'll ultimately succeed at what she was really hired to do: be the scapegoat that Musk and his fanbois can pile the blame on when Twitter goes belly-up.
There was no goodwill. She is a MAGA Muskite.
Musk told her to change her name to Linda Xaccarino.
I'm more worried about the fallout that will happen when she fails. See below, except with business instead of math.

All the Muskadins will be telling everyone that females don't have the lobes for running businesses (ignoring the fact that EM appointed Yaccarino himself).
She's there for one reason: to have CEO on her CV. Her inevitable failure will be written off as all Musk's fault (possibly justifiably), and she'll skate off to her next giant paycheque.
The only thing Yakko has going for her is that everyone knows the job was impossible before she took it and that no one can succeed. I doubt this will be held up as a cultural example of a woman being a bad CEO – this a scapegoat in waiting doing nothing but issuing press releases full of CEO platitudes about how the company mission is amazing.
She's a rodeo clown but I think Musk is such a giant Thanksgiving Day Parade float of a moron that she can't find any oxygen.
Becoming CEO of Twitter shows that she is bad at making decisions, and the foremost thing that you're looking for in a CEO is the ability to make good decisions.
Unless her ultimate goal is to become CEO of MyPillow, this isn't going to help her career.
I don't consider Yaccarino the CEO, until she fires Elon Musk.
I would like to believe that is true, and if there was any justice it would be. However it seems like once you reach c-levels the only way to fail is up.
"it seems like once you reach c-levels the only way to fail is up."
I can't disagree with you there. Good point.
At least she'll get a book deal out of it, and muskbros will whine about it enough to keep it on the bestseller lists.
Which really makes me wonder what she's doing and what she hoped to get out of this - she had to have known that Musk was going to continue to be the elephant at the head of the parade, and her job was going to be running after him, sweeping up the shit he left behind in his wake.
Sigh it must be said once again. Twitter's main problem over the years was a customer service problem, not a tech one. This problem got further compounded because somebody with shit emotional intelligence thought it was fun to let neckbeards, nazis and various conspiracy fools run amok.
Quark's reaction to being compared to Musk… questioning his life choices!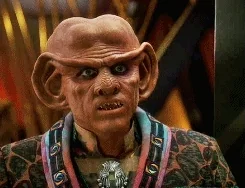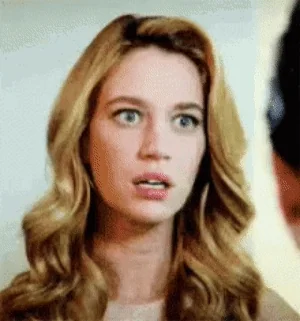 I think you're underestimating how often people will blame the category of X for the failure (women, LGBQT+ folks, POC, religious minorities) when at all possible.
I still think that people will hold her time as CEO up as evidence of the inability of women to run a business, despite how clearly this is all on Musk. That shit really is like clockwork.
conservatives are suddenly okay with CSAM? noted. but wearing non-gender-conforming clothes is bad because that somehow grooms children.
can someone PLEASE explain the logic?
It's based on a fear of the other, and a need to control everyone and make them all like them. They are fascists at heart, and they use religious dogma to justify their heinous beliefs. It has an internal logic, to be sure, but it's not a logic based on facts and any sort of morality that centers human beings for their own sakes.
John Gruber of Daring Fireball has the best take on it:
Q: Are you a twitter user?
A: No, I'm an ex-user.
The shit-show truly knows no bounds.