Rothschild talk is, as Dan Murphy points out, the kind of old-school antisemitism that signals a true believer—the modern functional type needing plausible deniability prefers George Soros.
Really old-school stuff. The kids these days apparently aren't checking out the Protocols like Logan's generation of Jew-haters did.
Next stop: reptilian shape shifters.
(or is she there already, I'm not gonna watch the clip.)
I bet she already used the term "Globalist" at least twice.
(Not going to watch the clip either)
I wonder if any of the people who say "the Rothschilds" in their conspiracy theory rants can even so much as name a single member of the family. A family that large and that spread out isn't going to be working in lockstep. That's the one thing that always confuses me about conspiracy theories: they require that the bad guy in the conspiracy be organised in a singular vision that's never been actually seen in real life.
On the other hand, they do produce some delicious wines.
You can take the girl out of South Africa….
Well, no, they can't, because it's just a dog whistle for "the Jews"…
"Look it up"… the crie de coeur for liars, fabricators, bad actors and conspiracy theorists everywhere.
"Do your own research…"
Meaning here's a hand trowel, start digging through the cess-pit.
I have to say, this is the first time I've seen Darwin referenced in the same breath as the Rothchilds and No 10 Downing Street, but having said that, considering the current incumbent of that address, well, nothing would surprise me now.
AND Colonel Sanders, before he went tits up! Oooooh I hated the Colonel, with his wee beady eyes. "Oh, you're gonna eat my chicken!"
Protocols of the Elders of Fox.
When Logan was at Tahrir Square in Egypt in 2011 she was sexually assaulted, and very bravely (I thought) reported what had happened to her. That, along with her good looks, made her a teevee news star. Too bad she's gone looney like this.
Lara Logan has been off-the-rails for years. I believe she still maintains that her one terrible, fraudulent source, which got her fired from 60 MInutes, is legitimate. (There's just some sort of MSM conspiracy against her.)
"Who hired Darwin?" What does that even mean? If you aren't contesting evolution, then what is the point of your Tucker-ish "just asking questions"? (She's obviously thinking of Fauci when she asks this question: she's rabidly vax-doubting/anti-mask/anti-Fauci and just can't help herself.)
I bet, however, she doesnt ask that same question when petroleum-friendly/funded scientists determine Climate Change is "fake." (If she's obeying the hivemind, Lara Logan has to be a climate denier.)
Oh, and she's vocally pro-Putin/anti-Ukraine, spreading the "30 US/Ukraine bioweapons lab" redpill far and wide:
The hosts themselves arent ready for what she'd delivering. They are tossing what they think are just softballs ("Putin's initial invasion thrust might be running out of steam"), and she plunges in with "I dont buy it for a second"— and quickly pivots to "Russia strong" and "Ukraine biolabs." Also, she's utilizing the adjectival "Democrat" pejorative: the clear mark of a Republiqan. God help her.
What? Darwin was independently wealthy, which gave him the leisure to pursue his studies. He was never employed (in the usual sense) in his life. Anyone can look that up.
Wow! Just wow - this level of crazy is seriously worrying. You'd have thought Fox would pull her show in case she eventually goes ahead and exposes them to libel.
But just in case - was the great Jewish conspiracy also funding Alfred Wallace who also discovered the same evolutionary process? Obviously, they moved on to the much more lucrative space laser business as Madge TG will short explain in a neighbouring rant.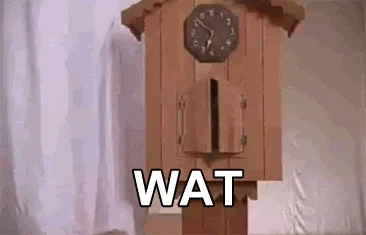 Ugh, if you're going to go with "it's the Rothschilds" you might as well abandon any pretense and go ahead and say it was the Jews. She's not really even trying to be subtle here. This is about as much a dog whistle as a foghorn is.
Today on Qnut rants it's:
"Those Damned Jews and their…"
A: apparently "evolution"… ("space lasers" would have been acceptable for 1/2 points, would have accepted "using the blood of Christian children to bake their matzoh" for full points as well.)