"Fox reporter dumbfounded"
There is no excuse for this other than political gaslighting. At this point, they cannot claim ignorance, uncertainty or controversy. It is pure Koch-driven gaslighting.
Every farmer, fisherman and hunter knows the climate is changing. The gaslighting can only go so far.
They wallow in the maximum stupidity, F@cks News.
"It is difficult to get a man to understand something, when his salary depends on his not understanding it." - Upton Sinclair.
Because it's a tribal signifier, they'll stick to the dogma long after the Thwaites Glacier raises sea level past all recorded [1] highs.
[1] Big surprise: recorded sea levels go back several thousand years.
And gardeners. And really, anyone with any connection to the world outside their walls.
The "idiocracy" concept is a fear of future generations forgetting their ancestor's hard-earned knowledge—whereas what Fox does is deliberate disinformation
Everything that happens on Fox is about putting, and keeping, bad people in power, to do bad things, by lying on TV, all day every day
Nothing that happens on Fox is a mistake
It's literally a conspiracy to aid and abet crimes
My mom doesn't want to understand climate change, which bothers me, because she grew up on a farm. Getting her to comprehend the damage Trump (the latest in a long string of abusers) et. al. has done to the Republican brand is like pulling teeth.
https://talkingpointsmemo.com/edblog/musings-and-big-pictures/sharetoken/xtxSqoySUoZm
(from the link, non-paywalled)
"the four horseman ride together." In other words, some natural disasters happens, say, a famine, and then disease results, then war, and so on.

...

So my musing would be that the long foretold climate collapse has already begun. It sure looks like a collapse of civilization in Syria and Iraq where ISIS spread. Caravans of foreigners wandering through Europe definitely also has strong 5th century vibes, including the Ukrainians.

Like you, I grew up in Southern California and after a lot of places in between, I'm back in the same basic area. The weather here isn't like what you remember when you grew up, if you've visited. It rhymes, maybe, but it doesn't repeat. June gloom often comes earlier or later. Rain is much more volatile, sometimes wetter, sometimes dryer, and the wet rains now tend to be quicker and more violent. If you lived near the beach, you didn't used to need air conditioning. Now if you don't have it, life is miserable for several weeks a year and dangerous to older people.
Well duh, it's obviously the powerful liberal states attacking poor real-American states with their weather control satellites!
/s
Look no further than Tangier Island in Virginia. Climate change is sinking it fast, yet it's Trump -supporting Republican Mayor claims it is sinking due to erosion, not climate change. It'll be like the scene in the Terry Gilliam movie, Eric the Viking where Hy-Brasil sinks below the waves, yet the residents deny it because it has never sunk before.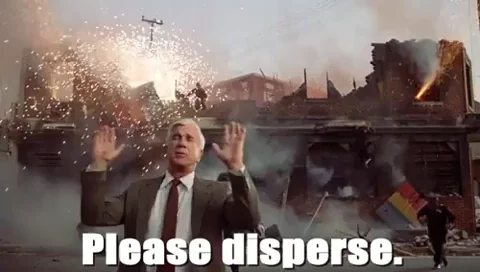 Agree. Sadly - in this case - their undereducated target audience still confuses weather and climate - to a point of pride - and the cycle of ignorance continues…
i mean, obviously it wasn't sinking. the water was just rising, that's all.
And what causes the erosion Mr. Mayor, ya genius you?
(And where am I gonna get my Smith Island Cake when Smith Island is gone?)
Came to post exactly this bit of Eric the Viking. The parallel is uncanny.
Well… I trust that there are meteorologists and oceanographers and so on who know a lot more about that sort of thing than I do, but I couldn't really tell you why, exactly, warmer oceans would cause hurricane strength to intensify to a significant degree. I expect most people couldn't?