Hardly a day goes by without a heart wrenching story in the news.
More on this, that you may have already seen:
Coosa High School in Rome, Ga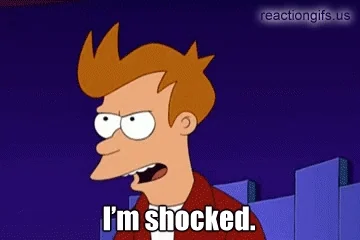 Coosa always was one of the more red neck schools… Sad to see things have not improved since my youth.
Especially watch out for your dogs eating mushrooms. You might know enough not to eat a wild mushroom but your poor puppy is probably not as bright. (Small kids too obviously, but parents tend to be more watchful over them and people don't always expect a dog to just eat a mushroom.)
rejection of academic autonomy
Are they really comparing a racist party to the decision to effectively end tenure? I mean… the party was objectively racist. It should not have happened in this day and age, on or off campus. Doing something objectively racist SHOULD come with fucking consequences… How is stereotyping Black people "academic autonomy" and even remotely comparable to ending tenure, which can have a negative impact on ALL professors, regardless of their political point of view?
he forgot police reform, criminal justice reform, and voter protections :'(
We have the closely related "Angel of Death" mushrooms in Southern Ontario

, especially up where my parents live.
I love mushrooms, but I struggle to differentiate taste between types, all of which taste best fried in lots of butter, garlic and soy sauce anyway, so I just stay the hell away from even the idea of collecting them myself.
(When my hobbies are potentially lethal, I like the threat to be in my face, not sneaky like poisoning…)
That's a good idea. Those neat-looking mushrooms that were growing in my yard the other day? Didn't even touch them.
A lot of you here know my lovely cat, Myrtle, from the pet pics thread. Last night I noticed she seemed to be breathing a little heavy, but nothing alarming. This morning it was worse. Our local vet wasn't taking emergencies and the local emergency clinic is usually 24/7 but is closed just today and tomorrow due to staff burnout.
So we had to drive 50 miles to get her checked out. I tried to tell myself I was overreacting, but it turns out she's suffering congenital heart failure. We had to decide between leaving her there for treatment, knowing there's a risk she will not make it, or having her euthanized. There was no way she would survive the trip home in her condition.
So we left her there for treatment and are just praying to whatever entity wants to hear that we get to bring her home so she can be comfortable for whatever time she has left.
Any and all good thoughts you can send her way are greatly appreciated.
Beaming warm thoughts and virtual hugs to you and yours.
Sorry
So sorry to hear that! Sending positive thoughts your way…
Hugs…
Lots of good energy and love for purry beings coming from my beasties and me