Yep…
However, he accused the restaurant's white owner, Joe Palmer, of not taking the ordeal seriously. Rather than staying at the restaurant after the customers in Confederate attire walked in, he left early even though Mandy claimed he knew his employees felt uncomfortable. Mandy also said Palmer didn't give direction for staff to kick the guests out. Instead, the other managers on duty had to make that call themselves, he said.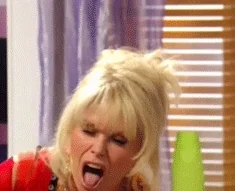 Seems like the managers did a little something, but far too late:
Mandy said he refused to go back to the table, which upset the party. After receiving their food, the group allegedly told the manager that Mandy messed up their orders and that they wouldn't leave until he made another visit to their table.
At that point, restaurant managers were so concerned they told all Black staff members to stay away from the dining area until the group left, Mandy said. When they eventually did leave, they loitered in the parking lot as if they were waiting for Mandy, he added, and only left the premises entirely once a manager threatened to call the cops.
They should have taken their Black staff off the floor once the table started using the N word and abusing the server… but that's not what happened…
The spokesperson said Mandy wasn't made to wait on the table, and a manager "immediately took over" once he felt uncomfortable.
Assholes. Not like I've eaten at a Texas Roadhouse in years, but I'm most certainly not going to do so now.