It looks like she has a lot more in common with her Xtianist brother than she previously let on.
Full House was a dumb show when it was originally broadcast, so I'm fairly certain that the long, bigoted arms of Candace Cameron Bure are only going to reach people who were looking for her in the first place.
Yah both of them are real pieces of work, especially Kirk. Him and his buddy Ray Comfort are the kings of the Young Earth Creationist "debate" circuit, and Kirk has been cranking out straight-to-round-file Xtianist movies by the dozen.
Bible traditional, where polygamy was accepted? Early American traditional where married women couldn't own property? And women wouldn't be hired for jobs equivalent to chief creative officer?
"A Very Sister Wife Christmas" – A Hollywood producer (Candace Cameron Bure) is fired by the studio for her own good and returns to her quaint Midwestern hometown, where her sassy attitude is outmatched by a charming local baker and bigamist." (8PM, GAF Network, Channel 585236)
Yeah not shocked given her brother's long time affiliation and the fact that she's one of the main reasons Hallmark was able to become what they are today.
Meanwhile… Jodie Sweetin everyone…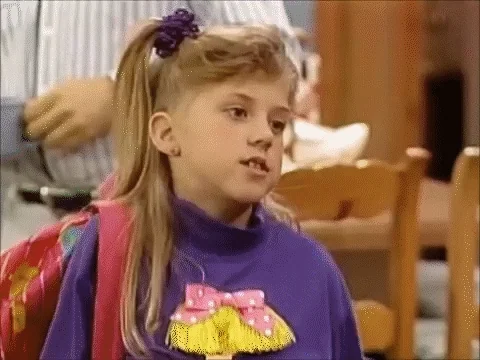 Lol!
And…
future programming at the Great American Family network … of which she's now the chief creative officer
That ought to go well.
"Before the early 20th century American traditional where married women couldn't own property?"
FTFY
So… does that mean the Hallmark Channel is becoming increasingly known for "non-traditional" families of late? Can't say I follow it at all, aside from a vague impression that it has developed its own particular niche.
I think they've been sneaking in main couple adjacent gay couples recently, like having the brother of the heroine be gay. Which was huge for them.
I think that a lot of people don't understand the biblical term 'submissive.' My husband and I are very unified but he's called to love me and I'm called to submit to his leadership
The "Full House" star recently said she'd be focusing on "traditional" families
Very ironic, since the show she got famous had an anything but traditional family structure.
RE: Kirk Cameron - OMFG - he is INSUFFERABLE. A young earth creationist shill making the most inane talking points with Ray Comfort. Facepalm.
And a rather unbelievable premise. The idea that a sports anchor, rock musician and stand-up comic could possibly afford a 3-story Victorian in the heart of San Francisco is pure fantasy.
(The house last sold for $5.35M)
It was probably only worth $2 million in the 1989 or whenever the show first aired.
But yes - TV show living spaces are rarely realistic for the people living there. Take Friends, as an example.
Yes. Someone. Please do. Take it anywhere. Make sure there's room for The Office, too.
Mrs. Cameron Bure, if one's belief system is so weak that two men or two women loving each other is an existential threat to that system, perhaps that belief system is not something you should use as the foundation of a society or a system of morals.
Foundations should be strong, not like the ground under Millennium Tower.