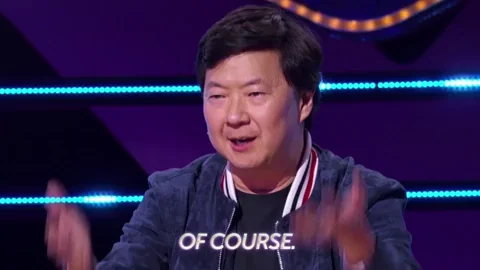 Liars enabling other liars to hold onto power: as good a description as any of the membership of the Republican Party in 2022.
Yeah, sure, I did actually eat all those people's faces; but I am sincere!
"lying to the base is a red line for me."
Whereas lying to the American public is just part of being a Republican Politician.
but but… being Jew-ish George Anthony Devolder Santos will exert control over the Jew-ish space-ish laser-isheses! We must face "facts" here people, Marjorie Taylor Greene has been 'got to' by the Rothschild lizard people!

I'm sure that if he were a Democrat who had "embellished" his resume the same way, Marge would extend him the same courtesy.
Ha ha, no, not really. But the really interesting question isn't about Santos's lies, it's about the origin of the money that he "loaned" to his campaign. Unlike his resume, that money is an actual thing in the real world. And it's very clear that it didn't come from George's imaginary business.
So someone who has deep pockets gave him that money. Who were they, and did George con them too with his made-up resume, or were they in on the scam? And if they were, were his lies all his own work, or did they help him with those too?
If he did con them out of the money, they're not gonna be super-happy. Especially because it's one thing to lie about your glorious career with Goldman Sachs, but lying about where your money came from is a campaign finance violation and might actually get your ass slung out of the House of Representatives and into the Big House. So if George's rich friend wanted a bought-and-paid-for representative, then they may not get what they paid for. Which may leave them feeling just a little annoyed with young George.
If George falls from a window, his backers will be able to put up another candidate for his vacant seat; I'm just saying, defenestration seems quite in vogue at the moment.
Of course it is, it's her.
Oscar Wilde quote bastardized: The unspeakable in defense of the indefensible.
So, we accept his lies if he does what he's told?
Well, of course. He's a Republican. Lying is only a problem if you're a Democrat. It should also be noted that being accused of lying is the same as being caught lying if you're a Democrat to her.
To be fair, she was lying when she said that.
Also, lying specifically to their base has also been a core part of being a Republican politician for a good many decades. Telling the base they hold one position, and then consistently voting against that position (assuming - correctly - that the base won't notice), has been their modus operandi.
Makes one wonder if the Putin lovers in the Republican Party will start falling out of windows - it might be any day now since a lot of them lost in the mid-terms and their usefulness might have taken a hit.
And the quiet part she doesn't say is that she stays on the far side of that line
we Republicans should give George Santos a chance and see how he legislates and votes
End of story. Whoever they might be and whatever they may have done…liar, con man, cheat, thief, fraudster, child molester, insurrectionist, murderer… all that matters is that another R-hole is available to vote the Right Way.
You may well be correct, if they aren't inline for a seat, they might be able to serve as an example to the others.
Santos may see a jail cell before he sees the inside of the Capitol. His finances scream election finance fraud, charity fraud and wire fraud.
Wait, there's more, you knew there had to be more.
I'm actually kinda surprised MTG didn't mistake his name for George Soros and go full Leeroy Jenkins on the story.