Even if manufactured in Texas, there can be no claims to authenticity, right?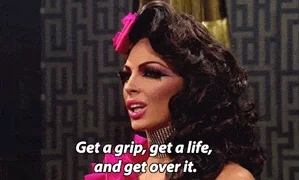 Next up Texas Roadhouse? (Kentucky)
/s
Those Pace Picante Sauce commercials were on the air decades ago, so here's a link for those who may not get the reference:
I'm pretty sure the company stopped referencing lynching in their ads at some point in the meantime though.
I'd like to see that particular joke retired. It evokes lynching.
This got me thinking, Mars Bars aren't made on Mars I bet.

To be fair: My impression of Texas, before I moved there, was that it looked like the backgrounds from Disney's Pecos Bill.
Also to be fair: I was still in elementary school.
loves me some Talk O' Texas pickled okra. good garnish in a spicy bloody mary (maybe with some Texas Pete's hot sauce added).
Surprise → Lawsuit. Makes sense.
Maybe tell the guy he's being very French by trying to control food origins and labelling. I'd be interested in his response.
Well, at least the Milky Way bar is produced within its borders.
Looks like I gotta get my paperwork together for a lawsuit against 'Huy Fong Foods' for being based out of Irwindale, CA and NOT Si Racha Thailand.
In other news, Philip White, of Los Angeles, is a friggin' moron who apparently was born yesterday.
I'm not surprised that Texas Pete isn't from Texas. I never trusted him after I saw this British documentary series.
They had a similar lawsuit for Hawaiian Rolls (Which I too mistakenly thought were made in Hawaii) thrown out.
I never think labeling like that or Texas Pete means a product was made there. I automatically think the name is advertising that the food is made in that style or like an iconic food developed there. Not a place, but meant to evoke a style or culture
This might be why I do not find swiss cheese confusing