I'm not Nazi, YOU are Nazi!
Seems like the easiest way to settle this question is to ask the self-identified fascists/white nationalists which side they support.
I've seen a shit-ton of swastika-emblazoned Confederacy-loving folks turn out to support Trump but for some reason they don't seem to be fans of Biden or Hillary or Obama.
"Democrats are communists and groomers and DemonRats and America-haters and f*gs and tyrants and weaklings and cockroaches and vermin and Hitler and pedophiles and antifa and it should be legal to kill all of them and Hitler had some really good ideas and Jews will not replace us and Fuck your feelings!"
"Democracy is good."
"OH GOD, SO DIVISIVE, SO CRUEL, I HAVE BEEN KILLED DEAD, HELP ME MOTHER, I AM SLAIN!"
Their leader has been known to quote Mussolini.
They have proven many times over that they have no idea what a fascist actually is, merely that it's a name associated with enemies.
That's also how "fascist" and "Nazi" are understood in Russia.
I noticed that last night "pedoHitler" was trending on Twitter, as part of a supreme act of projection by Trump supporters talking about Biden. I mean, these are supporters of a man who embraced fascism and actually bragged about how he owned the " Miss Teen USA" pageant so he could go into the dressing room to catch underage girls naked, which he did.
@RickMycroft The problem with that image is you have a bunch of modern fascists claiming the Nazis were left wing so they can deny being fascists.
Same with racism - we got to the point in US culture where almost everyone (including members of the KKK) accepted that "racism" was bad, but we never actually defined it. So doing a racism is fine, but pointing it out is "cancel culture," which is the enemy.
For racists, anti-racists are the real racists because they are stirring up trouble and creating divisions in society. Everyone would get along fine if it wasn't for those interfering outsiders who reveal racism and discrimination.
Because they are the ones who use the word "racist." I mean, obviously the most racist thing you can do is use the word "racist."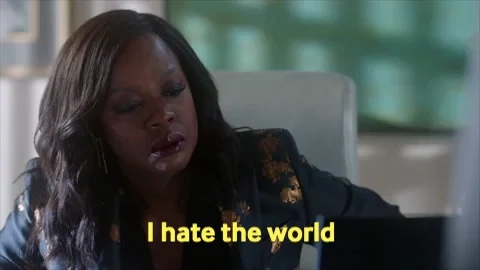 Fair cop

I feel like that's what happens with a lot of words. Nobody likes terrorists, but they may differ on who they are. For a good while there I think most countries liked democracy…but people like Xi Jinping, Kim Jong-un, or Viktor Orbán will have different definitions of what a proper democracy is like than I would.
… and the glorification of violence
… and the scapegoating of minorities
… and the
"I know you are but what am I?"
Without giving offense to children, fascist rhetoric is consistently juvenile.
a democracy is a society without political classes i.e communism.
… but now for fascism.