Once again, everyone hates Ted Cruz.
Cruz provides again and again evidence that he is a mealy mouthed groveling GOP swine, so nothing new was learned.
Only Swanson would want to get his ring so slimy and greasy. And only Cancun Cruz would oblige him by slobbering on it.
And let's be clear, the ring in question is not the kind one wears on one's finger but a more … puckered … sort on a different part of the body.
Tucker Swanson McNear Carlson is one motherf'ing ugly manbaby for a politician to kiss on the lips.
Supreme Court contender?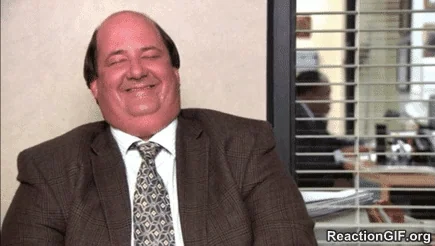 Now, don't be making fun. I'm sure he met the qualifications. He "likes beer", right?
Cruz is almost certainly going to run for president again. This will leave Republicans with a choice between someone who will say anything and might not believe all that right-wing craziness, and someone who is a true believer.
lovely.
I'm not convinced they have any candidates left who can be said to be "true believers" in anything.
Literally the definition of a terrorist act:
the unlawful use of violence and intimidation, especially against civilians, in the pursuit of political aims.
You know that and we know that, and Tucker and Ted know that, but does… oh, wait, there's nobody left.
To be more technical, the US code definition of "domestic terrorism" is:
(5) the term "domestic terrorism" means activities that—
(A) involve acts dangerous to human life that are a violation of the criminal laws of the United States or of any State;
(B) appear to be intended—
(i) to intimidate or coerce a civilian population;
(ii) to influence the policy of a government by intimidation or coercion; or
(iii) to affect the conduct of a government by mass destruction, assassination, or kidnapping; and
(C) occur primarily within the territorial jurisdiction of the United States; and
The acts on January 6th obviously satisfy part C. Tucker may disagree that parts B ii and/or iii were satisfied, but I think most reasonable people would argue that protesters chanting "Hang Mike Pence" are guilty of at least intimidation. The fact that people have been prosecuted for violations of criminal law and that people were injured and killed on January 6th satisfies part A IMO.
Cruz is such spineless wimp who so desperately wants to be seen as a real boy.
All of the above, really. Don't forget the zip cuffs. Kidnapping and assassination were part of the plan.
You are just saying that because you forgot that the US functions under admiralty law because aliens forged John Hancocks signature on the bill of rights. /s
I can see Carlson wearing that sort of ring on his finger.
When Rush Limbaugh was made an honorary member of congress by the GOP back in the 90's the die was cast.
Elected officials aren't the leaders of the Republican party anymore, the propaganda arm leads the party.
I hate the guy and I'm at least 2 SDs to the right of the median regular poster here. He's really f'ing smart. He knows what he's doing is spineless. He knows what he's doing is bad for the country. And he does it anyway.
I think it was Mencken that said something to the effect of, "a demagogue is some who says something he knows to a lie to people be believes to be idiots."