For a musician, Ye is surprisingly tone-deaf.
What's wrong with this one?

It tells us everything we already know about him.
The International Sign for Proctology?
So when I said that, and I questioned the death of George Floyd, it hurt my people. It hurt the black people, so I want to apologize to hurting them because right now God has shown me by what Adidas is doing and by what the media is doing. I know how it feels to have a knee on my neck now. So, I thank you God for humbling me and letting me know how it really felt
God right now is like: "Woah, woah, woah, buddy! Leave me out of this. This is all you."
The only thing that sets him apart from Trump and Carlson and Owens and all his other fellow Hitler fans is that he's faced some monetary consequences. And that doesn't make him a victim because they all should.
He's made it all the way to the 'minor tweaks to my tax bracket are stalinist death camps' level usually reserved for plutocratic randroids with decades of experience. Not impressive.
I hope this sorry individual doesn't decide to make headlines with an AR15. He certainly sees himself as a victim of the world and needing attention.
Probably get flagged and pulled again but I kind of fear him being too close to an edge.
I came up with the idea of a peanut-butter-and-smoked-gouda-sandwich while I was high as fuck, so I kinda know how Einstein felt.
It's tragic that lunatics like him gets all the attention.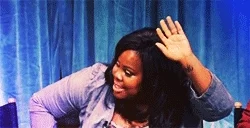 West doesn't have a deadname. He has a legal name and his former name he uses all the time. I'm usually all for using the name people want, no matter why they want it, because that is just basic civility. But this asshole doesn't deserve any respect and has forfeited his right to civility.
I changed my last name for reasons. Totally different thing when a person uses the old name for me than when someone uses a deadname for a trans person. It's a mild annoyance, at most, for me. For a trans person, their true name represents a whole lot of struggle and using their deadname is often actively painful.
I have had the same thought that he seems to be 'downward spiral'ing out of control; though I previously predicted self harm.
I hope his lashing out doesn't extend to others and most definitely that it does NOT include a firearm.
As we often say in the south: bless his heart.
Speaking as someone else who could be dismissed as a lunatic, in my case it's PTSD:
His bipolar disorder is not the reason he is an arsehole.
The border between genius and madness is exceedingly thin.
Followed by a protracted legal battle with Red Hot Chili Peppers, barring him from using his own name in marketing or merchandising
I'd like it if we went one step further and stopped seeing media coverage of his ongoing assholeries. He doesn't deserve the attention.
So put him on the "Non-recovering Assoholic" list. Got it.
You mean the kind of attention that got Adidas and other companies to drop him?