I can fully believe that nobody in the White House heard about it.
She's not entirely wrong, they never heard of such a thing because they lived in a media bubble and only heard what they wanted to. Crazy? Yes. Lying? Yes. But maybe not totally wrong.
My favorite shortage memory from that era was the 50 foot long meat selection fridge display was down to like 3 sad looking pork cops when it was normally replete with myriad choices of protein.
Bad news coming, thought Winston. And sure enough, following on a gory description of the annihilation of a Eurasian army, with stupendous figures of killed and prisoners, came the announcement that, as from next week, the chocolate ration would be reduced from thirty grammes to twenty.
…
Winston's job was to rectify the original figures by making them agree with the later ones. As for the third message, it referred to a very simple error which could be set right in a couple of minutes. As short a time ago as February, the Ministry of Plenty had issued a promise (a 'categorical pledge' were the official words) that there would be no reduction of the chocolate ration during 1984.
…
It appeared that there had even been demonstrations to thank Big Brother for raising the chocolate ration to twenty grammes a week. And only yesterday, he reflected, it had been announced that the ration was to be reduced to twenty grammes a week. Was it possible that they could swallow that, after only twenty-four hours? Yes, they swallowed it. Parsons swallowed it easily, with the stupidity of an animal. The eyeless creature at the other table swallowed it fanatically, passionately, with a furious desire to track down, denounce and vaporize anyone who should suggest that last week the ration had been thirty grammes. Syme, too – in some more complex way, involving doublethink – Syme swallowed it. Was he, then, alone in the possession of a memory?
TIme to party like it's 1984!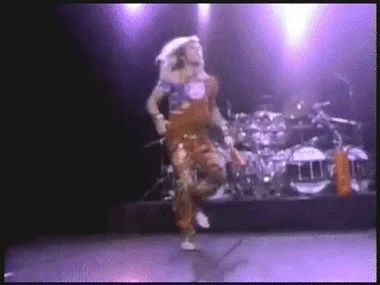 Ridiculous to us, but the Faux News audience eats this poop up in between commercials for sub-grade pillows and numismatic gold and quack remedies.
I'm suddenly thinking of the jokes during the Trump administration, about how eventually Republicans - and Trump - would even deny he had been president because of all the problems during his term. Turns out, that's the only thing they're "remembering." It's every single other aspect of reality, any sort of problem that happened, that they're memory-holing. That's way more disturbing.
It was the best of times, it was the best of times.
Reminds me of that time George W. Bush's press secretary ripped Obama over the Fort Hood massacre by claiming that there had never been any terrorist attacks against the United States under Bush's watch.
Giuliani said the same thing which really should have been a red flag.
You do know that she's lying. Right?
Saaaaay, you're a quick one!
Listening to Trump, you'd think it was the time of bests!
Best this, best that.
Best pile of shit lying grifting incompetent arsehole, too.
I know this is superficial cheap nonsense, but why is it that every one of these wastes of space look like they've been hollowed out and used as Satan's toilet after their 15 minutes are up?
the problem was so many people saw trump heroically throw rolls of paper towels to stave off disaster, that when faced with the fake news of the coronavirus disaster ( created by obama when he lived in china ) they patriotically wanted to throw whatever paper products they could find at whomever they could find
it wasn't a problem of too little supply, it was a problem of too much patriotism - and who really can have a problem with that?
… It's because that's what happened when you sell your soul for false promises of greatness.
As for me, I didn't sell my soul- I have a lend-lease arrangement. /rimshot
The Helmsley Effect?
C'mon now, she's just presenting alternative facts.