the most terrifying words in the english language are: i'm from the government and i'm here to save your children
Ok, I just had to look up who runs that publishing house: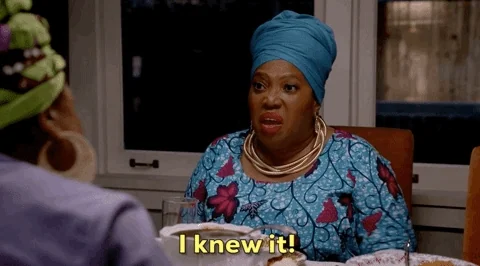 Studies Weekly is f%&$ing awful. Kiddo had to use their shitty product for 4th grade Alabama history. So.many.factual.errors that I dutifully reported for the first few units, then gave up. Content was obviously cut-and-pasted together, barely coherent, even when not factually incorrect. Utter crap, except for, oddly enough, the 5-paragraph essay on Reconstruction. They've probably changed that now…
Apparently DeSantis was raised everywhere, except Florida, where his body was geographically located.
Tampa Bay. He's definitely not a Scientologist, right?
I guess we know what Sid from Toy Story did when he grew up.
Anti-LGBTQ+ protesters, including some wearing Proud Boys colors, clashed with supporters outside a Drag Story Hour event in Manhattan hosted by New York Attorney General Letitia James on Sunday. One man was arrested while another's face appeared to have been bloodied.

edit: image source
petite
i'm so glad they found a way to reduce teenage girls to their physical appearance, right up in the tag even. great job stopping the cycle of misogyny and violence ap

I love the fact that they've got an elderly vet (in other words, a WWII vet) prominently in the image: back when Antifa was an actual national organization (the U.S. military).
"The recent rise in anti-LGBTQ+ protests, rhetoric, and policies has left New Yorkers — myself included — devastated and disappointed," she said. "But I know better than anyone that when the choice is between love and hate, between joy and venom, New Yorkers will always choose love, and New Yorkers will always choose joy."
rock on james.
also, so awesome to read the nothing to be proud of men were outnumbered many times over. that is the way it's done!
This may be a formula for success when these hate tourists are targeting Drag Shows: have someone who has formal government protection act as "host" so that any dangerous protesters can be handled by authorities.
Tough to scale, but it won't take very many to get the bad actors behind bars. As we've seen in Portland, there really aren't very many of them nationally; they just travel all over to make it look like there are more of them than there are.
Well, that's quite a crowd they've drawn there…/s
I don't get that these people cannot see how "Proud Boys" sounds just so wonderfully gay.


That certainly looks like an Establishment. Who has standing to sue for the civil rights violation?
i think their jan 6th defense revolves around the idea that they're not even capable of planning a trip to mcdonald's ( those are the actual words i heard on npr today )
which, considering your point, i hope the jury sees for what it is.
i also hope that the prosecution has brought up the continuing violence of the group those men lead. some consequences would do wonders in helping to shut them down