"If there really is this separation of church and state like they believe … then what is Ilhan [Omar] doing with her hijab on?"
This goes with out saying, but…
"If there really is this separation of church and state like they believe … "
"They" don't believe that you can't express your faith, even in government. "They" don't want laws made based on theology - which includes Christianity, Judaism, Islam, Hindu, Buddhism, etc etc. Nor making religious practices compulsory.
The whole "love the hell out of you" thing I have heard before. She is just repeating evangelical rhetoric.
Same reason most people, other than your husband, wear clothes covering their genitals, it's a cultural habit.
If you did that on purpose, I salute you.
(salutes even if you didn't)
This kind of shit gets little publicity. But, if a Democrat said something nasty like that, Fox News not to mention social media and all would be all over it for at least a day. And they wouldn't let it die, they would bring it up for years after. It's the old strategy of you go low and we go lower.
How can she expose her stupid side, when all of her sides are stupid?
She is a veritable polygon of imbecility.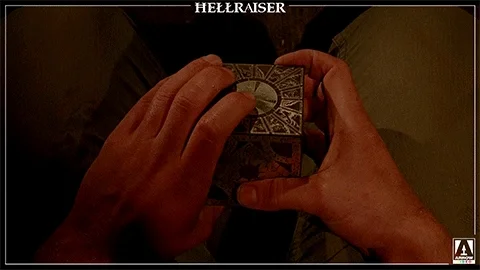 Some things you can attribute to malice.
A vertex is a terrible thing to waste.
A klein bottle of kakistocracy
There's also a practical reason: Protect the "boys". (Thank you, Seinfeld)
Congress-preacher Lauren Boebert, who frequently blends American Capitalist Evangelical Xtianity with QAnon beliefs
A headed-for-senior year Berkeley student I mentored at my first employer shared a couple of classes with Martinez. She told me that students didn't appear to mind at all his being nude in class.
Note also the calculated condescension of referring to Representative Omar by her first name.
The funniest thing is she pronounces it "hajib"
Like everywhere else I've been where nudity is an option (or in many cases, the norm), as long as you bring a towel, go right ahead. It's more of a shock to my brain going from a nudist area to a clothed area (why is everyone wearing clothes?) than the other way around. To bring this back to the original article, Ilhan Omar wearing her hijab does not affect me in any way at all, while passing numerous laws specifically to force Evangelical Christian practices onto everyone does.
Wonder how many cross necklaces she has.
Congress-preacher Lauren Boebert, who frequently blends "Christianity" with QAnon beliefs …
There, fixed it for you.
Or maybe- Congress-preacher Lauren Boebert, who frequently blends insanity with QAnon beliefs … (I guess that's a little/a lot redundant though).