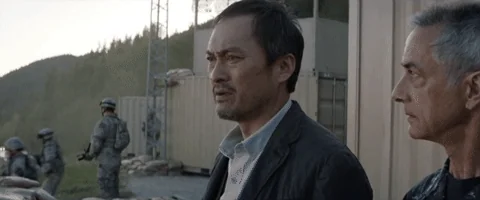 She seems nice.
'Later posts include threats "I am warning you now to exit the Kingdom of Canada immediately before I charge you with terrorism in Canada … this charge carries #death penalty."'
Since Trump and his bunch fit the definition of "deep state" far better than anyone else in the US, I'd say Wood's description is accurate. What's missing is Wood admitting that he knows this because he is/was one of them.
National Fruitcake Day isn't until the 27th.
Some celebrate it everyday, evidence has been provided in copious amounts.
As it's ever been, fascists can't wait to cut each-other's throats in order to be the last fuhrer standing.
Can I just say that this is terrifying? I have seen this shit coming for a while, but to see it out loud, in the wild, is a whole other thing.
The thing about the GOP is that the line where you get considered a 'RINO' keeps moving further right.
At some point they will have to enter the octagon for a death match to see who gets to claim the party.
I lived more than half my life without needing to know the word schadenfreude. Now it is about the only spark of joy to be found in the news of the day.
First, Canada isn't called the Kingdom of Canada. It's formal name is just plain Canada. It is a constitutional monarchy and Elizabeth II is the Queen of Canada separately from all the other nations in which she's queen. Fun fact: if the UK were to become a republic or in any other way remove the monarchy, she would still be the Queen of Canada. That's not a good thing but it is in fact true.
Also, we don't have the death penalty in Canada. If that loon kills anyone it would be murder plain and simple.
The decline of the GOP has never been about the ideology - it's about which radical minority faction gets to control the name "Republican". Whoever does so gets to inherit the vast number of members who are just too scared to divorce themselves from their lunatic fringe, because if they did, they wouldn't be a mathematical majority. Meanwhile, the lunatics have proven that just because you are in the minority doesn't mean you can't take charge.
For a totalizing conspiracy theory like Qanon, it was inevitable from the start that sooner or later, some of its adherents would wind up being on the wrong side of some ramified thread of its tangled skein—in fact, it's inevitable that all of its adherents will be, eventually, if it doesn't completely implode first. Sort of like the Reign of Terror.
To quote what my family say to each other whenever there's something egregiously stupid or wrong in whatever's on TV at the moment:
That's your only problem with this?
(To over-egg this response: Everything that comes out of a Q-nut is weapons-grade nonsense. If a Q-nut told me that the sun rises in the east, I'd go out the next morning and double-check. Getting the name of the country they live in wrong is small cheese.)
You're missing the key point that Romana Didulo claims to be queen of the Kingdom of Canada, which has the death penalty because its queen, Romana Didulo, says so.
The real question is how this affects Mike Lindell's inevitable, blockbuster lawsuit that will blow the lid off this massive conspiracy.
"Queen of Canada's"…THERE CAN BE ONLY ONE! Now I'm picturing a cage match between her and HRH Elizabeth Windsor, D.G. Regina.