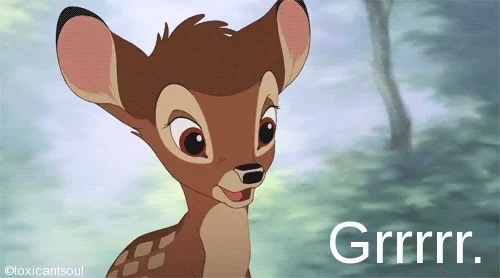 If you're in the Northeast Ohio area, the Akron zoo has a Siberian musk deer exhibit (it's related to the water deer and also has fangs). They're pretty neat to see in person.
I had always just assumed that humans could detect pheromones, but it appears the science on this is far from settled:
Please tell me that's not one of the places where they've found coronavirus in deer…


Whether or not the scents of fellow humans meet the technical definition of pheromones might be a distinction without a difference based on what effects have already been proven. From your article:
I have a casting of a muntjac skull, which is similar. I was very confused when I first saw it. "A deer…with fangs?"
If one of these animals were to be hunted down and a keepsake trophy made of its taxidermied head, in consideration of fairness, I wonder if a different system of counting need be employed for what hunters refer to as "points."
I dunno, I'm gonna go with mixed blessing there.

Especially for those moms who need to birth babies with one of the largest skull-to-body-size ratios in the animal kingdom, combined with the pelvis that's narrow enough to facilitate bipedal locomotion.
As someone with a ridiculously over sensitive nose, I say this with authority: yes, it is, and no, you don't want to.
I now expect these to show up in some Disney animation, with funny voices due to the tusks.
The dik-dik's tiny horns are cute. Imps!

Defend the Dik-Diks!
(I see a custom tee shirt in my future.)
I guess this is officially a dik-dik pic thread now…
Beside the fact that it looks menacing, it is unclear as to why evolution chose fangs over antlers for the musk deer.
God be like: "Let's try something different here…"