How long until he starts banning accounts that block him and/or make blocking impossible?
It's cute that he thinks that everyone reading his tweets is going to make him more popular, and not less.
But nothing will ever be enough for his insatiable thirst for attention.
That, combined with his access to tens of billions of dollars, is why Twitter was destined to be exactly where it is now.
That he sees block lists as a "DDoS vector" shows us exactly what he thinks the service in question should be: a way for him and his right-wing sycophants (Nazis, incels, Libertarians, etc.) to force their views on everyone else. Somehow this is supposed to result in more engagement that will in turn attract advertisers back.
Every single day that I hear nothing about him, or Twitter, or Tesla, makes him infinitesimally less unpopular with me.
Real Elon keeps getting sadder and less respected while bOing bOing AI Clown Elon gets hotter and cooler. Must be the "algorithms".
And this is why I've blocked Apartheid Edison on Twitter.
If there's any evidence contrary to buying Twitter primarily being a purchase of the world's largest bullhorn, I'd be happy to hear it.
Leaving twitter all together is probably the more viable resolution; especially if 'Miles Bron' decides to disable blocking.
Ditto. I quit months ago, and I only have good things to say about the decision
May I remark that green card engineers no longer give a […]. It's all down to HxB engineers. Ask me how I know.
Please get a clue people: Twitter is Elon's personal blog. He kinda gets off on hurting people if it isn't obvious yet. He only respects and admires people who are like him in that way.
Remember the nazi bar analogy? Well in this version of the story the Nazis bought the bar.
Not virtue signaling here; I was never on it t begin with, so thankfully, I don't have to go through the 'addiction withdrawal.'
Same. I sympathize with people who are losing a vital tool and community but the reality is that it has already been lost. Denial at this point can only do more harm.
Surefire way to make the people that don't care either way about him suddenly hate him.
Maybe… stop using Twitter?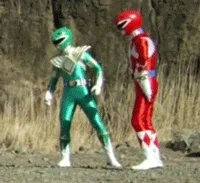 Is he arranging his Starlink satellites to spell his name across the night sky?