I'll put my bet on Xtianists setting the bomb.
These things have long been the target of christian terrorists who believe they're somehow the new world order personified.
Couple that with the recent cries about "Gates trying to depopulate the earth" and the guidestones suggestions that the earth should have the population kept under 500,000,000 through any means necessary … yeah… it's most definitely some christian terrorist group .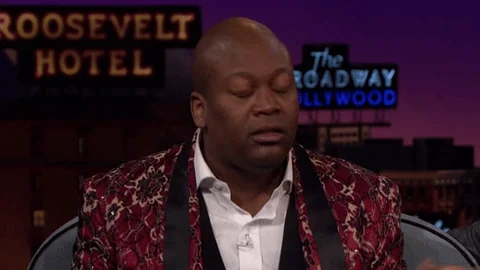 Did not expect that!
Could be, given how Kandiss whatever her last name is (the Jesus guns babies lady) was coming out hard against it…
Also…
Anyway… crazy stuff.
Ironically, they might have been funded by people who hold sympathy about that position.
"Let These Be Guidestones To An Age Of Reason"
How dare you tell me to be rational!!!
Talibangelicals.
An American version of Bamiyan
Once again, this is the other way around. Groups like the Taliban have taken influence from the right wing Christian movement bent on terrorism.
And of course, we don't know WHO did this. Given the absolutely ambiguity around this monument, it could have been anyone.
Joke's on the Know-Nothings, if it turns out that this guy commissioned the monument.
Herbert Hinie Kersten showed great support for David Duke who is a former Grand Wizard of the Knights of the Ku Klux Klan, in a letter he wrote to the South Flordia Sun Sentinel. William Sayles Doan, a creator and Fort Dodge antiquarian, asserts on camera that Kersten was a candid supremacist who voiced plans to make an estimation to authoritatively demonstrate that whites – and specifically Northern Europeans – were the world's unrivaled race.
Yeah. If only someone had posted a video that said as much…
Luckily it's just a modern art project not a genuinely ancient artefact and religious monument like the Bamyian Buddhas.
Though I wouldn't put it past them to bulldoze Serpent Mound or blow up pueblos.
The video cut off before they got to that part.
No, the American Stonehenge is Foamhenge, as seen here when I pedaled through Natural Bridge, Virginia in 2006:
It is particularly vulnerable to terrorist attack, as it is made from painted styrofoam and is, therefore, highly flammable.
In 2017 it was moved to a farm in Centreville, Virginia. But don't go there to burn it down or anything. That would be mean, and then the Plastic Druids wouldn't have anywhere to sacrifice their virgin dolls and keep the Polymer Horsemen of the Apocalypse fragmented and weak in the Pacific vortex for another year, instead of coalescing and rampaging across the land to kill us all.
I'm not sure a topic about a bombing is a proper forum for a pissing match about roadside attractions…
The point of the term is to show similarity of views and actions. Whether one group is influenced by the other is immaterial. Their goals are the same, they share many of the same views and show the same disregard for niceties of civilized existence.
Given the increase in sectarian Christian calls for violence and terrorism, my presumption is that its a right wing Christian fundamentalist until evidence says otherwise.
Except it puts the Muslims as the "real" bad guys who are doing all the shaping of the narrative, when it's the wrong way around.
I'm sorry, but I'm sick to death of all the eliding and excuses of a few centuries of violence aimed at everyone who isn't a white Christian male. It's not been helpful at helping us to understand what is actually going on, and in fact, contributes to helping cover up what is happening.

As a historian, I'm going to keep pushing back against this, and people acting like I'm being unreasonable about this point isn't going to deter me.
Then we need a good nickname for Christian Fundamentalist terrorists. I am open to suggestions.
Just call them what they are, which you just did. No need to make up cutesy nicknames for them. Christo-fascists works too. So does Christian dominionists. So does just fascists.
I'm glad that the BBS has immediately identified what the news reports are carefully eliding . This is terrorism. the monument is clearly sending a message, and someone is willing to use violence to suppress that message.