Yeck. Might as well have been licking actual pennies.
If you're in London, the Canal Museum near King's Cross has some penny licks, and the history of ice and ice cream importing. It's a very cool museum located in an old ice warehouse once owned by one of the earliest ice cream importers, Carlo Gatti.
It's a pretty neat concept actually, if it weren't for the complete ignorance of disease transmission in the users…
Makes me wonder anew about some bars I've been in, where 'washing" glasses seemed to consist of sloshing them around a bit in some water.

Yeh, it's a fair point, though I always assumed the opposite problem: that the water (and the surface of the glass as a result) is denatured organic matter and chemicals…
In Amsterdam your drink at a bar comes with suds running down the sides to prove it's been washed with soap.
Yeah, I'm never drinking in a dark bar again. Gotta hold those glasses up to the light, just in case!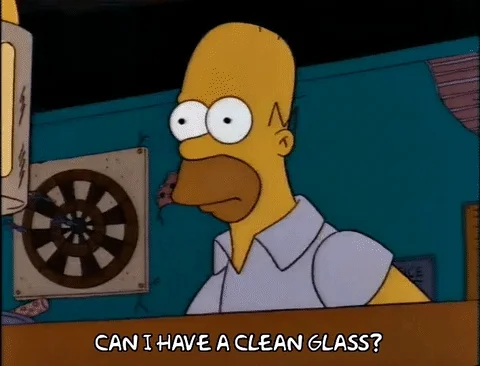 What about sharing a joint?
Ya gotta get your microbiome from somewhere! No one talks about the good bacteria. /s
Oh yes, the 5-sided roachclip-o-fortune pharmacy companies in the '90s always < s type=retcon> used on the street to find out what drug helped the most people.
Just drink something strong enough to use as disinfectant. Problem solved!
That's about as effective for sharing germs as a circuit party. Eww
In our old B'klyn neighborhood, we kids would sometimes share a bottle of Coke or Pepsi. As the bottle was passed around, each of us would, with a single swipe, wipe the top of the bottle with the palm of our hand. Our interpretation of cleanliness. My parents put a stop to that (for me at least) once they found out.
England too, since in general people don't rinse dishes after sudsing them up. When I challenged my English roommates about this disgusting practice, they looked at as if I were mad…

Then there's Canada, where they wash their dishes by pissing on them. And then don't clean that off either!