police in Enid, Oklahoma refused to arrest her, claiming they couldn't do so unless an officer had personally observed the crime.
That seems odd.
You're probably wondering about the peculiar mugshot on this post.
She has the smug look of someone who knows that nothing, absolutely nothing, is going to come of this.
Um, what?!? Police personally witness almost no crime in the world, yet arrest people all the time based on evidence. This is called policing. It is their job.
That is the most bizarre argument for doing nothing that I have ever heard.
It's almost as though they're inventing a justification to not act, for… some reason. Who could possibly guess why, though?
(/s)
Too bad there wasn't video footage proving every single detail the victim told the police.
Oh wait…there was?
Huh.
"The Smirk."
Now she's got a lifetime subscription to Perpetual Victmhood™ - a "made woman."
The Cooks/Service People will have their revenge. I have spoken.
FTA:
"They didn't have any of the crazy bread," said Kelly. "She just kind of went foul about the whole issue."
Sounds like she's had more than enough Crazy Bread for one lifetime.
"Court documents show when a manager asked Scheuerman what happened she said, "I harassed him like I always do." She later told police she was just "joking around with the kid," and then said, "you know how it is."
Yep. We sure do. Everyone knows how it is in Enid.
The video shows her smiling as she smacks him. It's entirely believable that this is her idea of fun. Fuckin' hilarious!
The Black Wall Street Times has reached out to Garfield County District Attorney Mike Fields, who shared a probable cause affidavit.

According to the document, an officer discovered the Scheuerman residence after noticing a vehicle that matched the description of the vehicle in surveillance footage. The woman told an officer that she was simply "joking with the kid, you know how it is."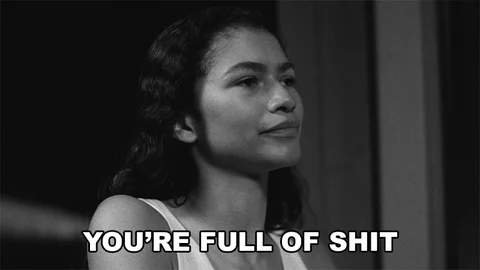 On the night of the incident, only teens were working at the Little Caesars.
According to the Black Wall Street Times article, "Rachel Lee Scheuerman was charged on April 14 with malicious harassment based on race". Why not assault? They have video of her slapping him twice. Maybe this was just an initial charge, and they'll add charges as the case proceeds.
The initial charge sounds like it may come under "hate crime" and may have a harsh sentence. As you say though, assault charges may follow.
Can you imagine the over the top freak out response if someone were to treat a police officer or a higher level manager the way that the fast food worker was treated? Add the perceived lower caste to the racial element to get to the full awfulness presented here.
I've been to Enid. Nothing about this story surprised me.
Yup. You NEVER mess with someone who's responsible for preparing your food behind the scenes, unless you're willing to accept the consequences.
She'll have a great career ahead of her as head of the local county Republican Party.
That may not be the airtight defense she seems to believe it is.
All the words written and not one about the poor kid who was victimized simply for having been born in the target color of the fucked up american society. I'm sorry this happened to you young man. You deserve an apology but by now it would likely be meaningless. And sadly even though you are the victim of a crime, you will get no mercy or kindness extend toward you. It has to hurt to have your life, your existence be treated with so little regard while the reptilian brained wretch is the focus of attention. You deserve far better treatment than you've received. It hurts to this happen to any one. it especially hurts to see it happen to a young man who is trying to find his place in the world. It is not your place to be a victim of a piece of shit like that.