Should have been 41 years
"I am a good man who broke the law. And I'm doing everything I can to take responsibility for that."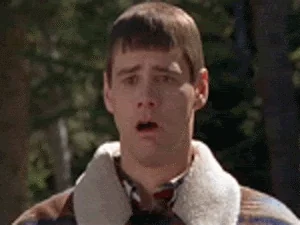 Except he lied about not being an insurrectionist.
Nobody is evil in their own mind.
Blockquote
"I am not a violent man. I AM an insurrectionist. I certainly AM a domestic terrorist," Chansley told the court.
Fixed that for him.
45 years sounds like a better number


More representative of who really orchestrated this event.
Wow let's not get carried away here, don't count your chickens and that
He's probably come to terms with Fox to appear as a pundit.
Man with Hitler tattoos, carrying a spear, who led charge into building, physically assaulted various police officers in his drive to invade the very center of American government…is not a violent person or domestic terrorist?
Might want to check the definition again.
"I'm not a domestic terrorist, I just play one when the social media streamers, and by extension, my sweaty orange God Emperor, are watching."
Yeah, I'm sure he's very sorry for what he did.
I think they've already rejected Reality and substituted their own.
In their reality, I am willing to be the definition clearly states that if El Dorito blesses it, it is no longer violence or terrorism.
Another of the few sentenced so far, still quite a few to go. Over 600 have been charged but less than 40 sentenced to date.
I didn't catch that part. What tattoos does he have that are Hitler-themed?
41 months in prison? Time to break out this again. You knew I would, because …
(I still get a kick hearing the first 5-10 seconds of that, every time.)
This all seems so paltry for a direct physical attack on democracy. All these terrorists deserve more prison time and they should also be stripped of their right to vote or participate in any public office.
You-know-who only ended up serving nine months for the Beer Hall Putsch thing so I guess it's an improvement over that…
this is more like what i'm talking about. definitely step in the right direction, but i want to see MORE time for trying to overthrow the government. also, he most definitely IS an insurrectionist and a domestic terrorist – that's why he's here in the first place.
can't wait to hear what his mother has to say about this. you know we're gonna hear it.
I am not a violent man
Check back in 41 months. Prison doesn't tend to rehabilitate in 'Merica