I was going to go with this one:
It sounds like his only real selling point is "I am younger than Joe Biden!"
Also his grandmother was advice columnist Abigail Van Buren of "Dear Abby" fame, so maybe he can spin that mildly interesting bit of family trivia into something but I don't think it's likely to sway a lot of voters. ("Hey, did you know my nana's identical twin sister was advice columnist Ann Landers? It's true!")
Who gets in these peoples' ears and convinces them there is a single good reason to do this? He's not going to beat Biden. He's not even going to get close. He's going to seriously piss off the DNC, so his career as a Democrat is over. Is this just a grift? Does he actually think he has a chance? Other people are asking who, I'm asking why? Why? What's the point of this?
ETA: I have the same question about at least half of the Republicans running. Doug Burgum? Really? Seriously, who convinced that guy it would do good things for him to run?
"… among the 10 richest members in Congress." We don't need another centrist neoliberal to ensure business as usual.
He's not running to become president this time around. He's running to put his name down for 2028 or later. Most likely he will make a deal with Biden at some point and get a Cabinet appointment (assuming Biden wins). Long shot, he gets the VP spot on the ticket, but that's unlikely.
Also, he may get hoping/gambling Biden will die before November, and Democrats will be like "you, white guy in a suit, you're the obvious candidate for us to put forward as President".
I've never heard of the guy, and describing him as a "moderate" Democrat doesn't really help. Biden's fairly conservative, so "moderate" should mean someone less conservative than him, but "moderate" in US political speak almost always means "more conservative." (Particularly if "moderate" is not being used to modify anything, in which case it usually means "fascist-adjacent.")
No one knows who he is and he's essentially running on ageism. That's hardly a winning formula.
My opinion: to raise their profile and get more speaking gigs, TV spots and book sales.
That's pretty much it.
When I see a moderate "liberal", I stand well behind them so they can't throw me under a bus.
Dean Phillips is a member of the Congressional Equality Caucus, and has said some trans supportive stuff on Xitter, but I am still cautious.
Didn't he scream or something? /s
… if Biden is nominated and loses, this guy whose name I have already forgotten will be on the record in advance that it was a bad idea
but just like in 2016 he and his supporters will be blamed for the very thing they warned against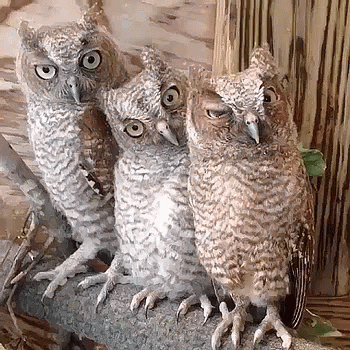 Moderate means less extreme or closer to the middle. So for a Republican, it means less conservative. For a Democrat, it means less liberal (or progressive or leftist, depending on the terminology you want to use), which would also mean more conservative.
… as a senator maybe
compared to other presidents though?
Yeah I wouldn't call him a progressive, but he has certainly been further to the left than any President in a long time. Since Johnson maybe?
Sadly, the Overton window has been dragged so far to the right that a 'moderate' in current political discourse is someone who only supports 98% of the insane right's ideological rantings.
That's how we get absurdities like this week's Speaker of the House being called a 'moderate' because he once said that George Floyd's murder was a bad thing.