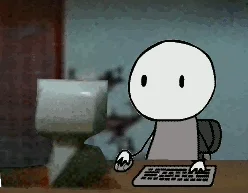 They fined a wealthy exec and his wife about a grand for their fine? Might've as well just sent them a hallmark card apologizing to them for wasting their time.
The inevitable difference between the letter of the law and the spirit of the law. Although not part of the official consequences, he's no longer employed and her Instagram account seems to be deleted. I imagine that there will be long-lasting fallout for them considering it's no secret what they did.
That's pretty messed up.
Do you think they went through the closet to try to figure out how "poor people dressed"?
In other news, my mom did get her first dose from a program with the tribe. 2nd one is scheduled. My dad is looking for one for himself.
The cost of commercial flights and air charter are more than the fine.
That couple have more money than brains and are clearly not familiar with the gossip connections of rural or remote areas. There are transient workers in the north, but the population of that town is 100 people, and there are only 42,000 people in the whole territory. Everyone knows everyone's business, which is how they got caught.
Perhaps "Ekaterina Baker, a 32-year-old actress" asked a costume designer.
The shoes. A frequent give away people think nobody will notice. They can give you away if you are trying to dress down, or dress up.
Indeed. Sentencing them to community service helping the people whose vaccine they took would seem to be a punishment fitting the crime.
Yeah, having them do community service related to the vaccine would be the best way to have them deal with the consequences of their shitty decisions.
"Vee are local Yukons peeple, da! Are come from vork at motor hotel vat has no casino."
That's all they can do under civil code. Apparently the case has been referred to the RCMP.
Eh. They probably had spares. The real crime was violating quarantine.
Right now, getting a vaccine isn't a question of moral worth. It's a question of risk. The people (young and old, rich and poor, native and non-natiive) of Beaver Creek were prioritized for vaccination because if a outbreak did occur, no nearby hospital could take the high risk patients. And prior to the vaccination program, travelers had to quarantine-- which these two failed to do.
Imagine if the Bakers had covid-19, and it had spread it through the community. Instead of 2 permanent residents of Beaver Creek not receiving the vaccines in a timely manner, five or six people could be seriously ill, suffering a lot more than inconvenience.
The casino he was CEO of has been sold, with ownership transferring to (I believe) a US company. He would have been out of a job soon but now doesn't get the juicy severance. She's made herself unemployable as an actress because she's now known as a self-centred, cheating cow. Not many production companies will want that particular albatross soaring over their movie or television marketing.
The people of BC have been largely compliant with health orders and confidence in our officials. But everyone is tired. I don't begrudge that asshole his laundered drug riches, but public bad behaviour will encourage others to break the rules. We need leadership from people like him, not dangerous queue jumping.
Dunno, I could imagine her co"staring" with Kevin Sorbo and Kirk Cameron in The Covid Lie - God's Not Dead IV.
Why are rich people imagined to be good leadership material? Wasn't the last 4 years an object lesson on why that's a bad idea? The US is where it is right now thanks to the "leadership" of the "rich".
Sounds plausible except for the fact that she got the shot to protect against the 'fraudulent' Covid. She's disqualified herself from being in the ranks of the true believers.
Also very dangerous is that she has the Bill Gates tracking and mind control 5G nanites in her bloodstream. Kevin and Kirk would want that kept far away from them.