These people truly do remind me of parasitized ants.
The way they do mindless crazy stuff and spread illness?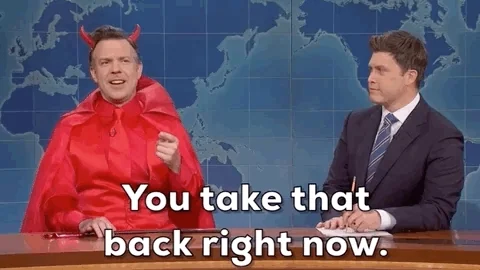 We've been found out. They're just too clever for us
Now what is he thinking?
See Trump. That's T-Rump. Rump as in ass. T is like in T-Rex. Tyranasaurus or Tyrant Saw Us.
So Trump is a Asshole Tyrant who Saw Us coming.
It's all there for you to see! Wake up people! Don't need numbers to spell it out.
We really need to stop being so obvious and hiding clues everywhere for them to find. Our nefarious plots are as easy to decipher as a Monday morning crossword!
As a side note, corona isn't 6-6 using gematria, neither Pythagorean or Hebrew. Neither is coronavirus, which was the full name. They can't even do their crazy magical thinking correctly.
I didn't realize coronavirus was satanic but I did know it wasn't to be trusted. That's why I've been wearing a mask and got vaccinated.
Oh My Dog! The truth has been right in front of us the whole time!!!11! Thanks crazy lady!
This person is allowed to raise children, drive a motor vehicle, and possess firearms.
Most importantly, she's allowed to vote. Please never say "your vote doesn't matter" because while you're not directly cancelling her vote unless you live in her precinct, you're absolutely counteracting the vote of someone in yours that is hanging on her every word.
Wow.
I can't believe the mega-powerful One World Government conspiracy is stupid enough to drop clues that Nobel Prize winners like this woman can discover and thus expose the entire plan.
Stupid One World Government.
It's so funny they believe the people creating the conspiracy are smart enough to develop a chip small enough to be deployed by a shot but those same people left the evidence out in the open.
"Oh, no! They've deciphered our Corona clue, so we'd better rename it… to another clue!"
Do these conspiracy nuts think that the bad guys MUST compulsively leave hints, like The Riddler? Why would they continually be dropping clues to their conspiracy? Are they just having so much fun being evil that they can't resist?
I use randomly generated names for my secret plans, which they've never detected.
It's silly to hide mind-control nanites in an injection that a quarter of the country is freaking out about.
Much better to hide them in beer, corn chips, soda, steaks, and – honestly – every other food item in the grocery store. Lace the digital wiring in threads in clothing – and Trump hats, which are, as you know, made in China. Plus you can program the mind-control commands into digital signals – through cell phones, Fox News broadcasts, and the Internet!
There's no way to escape! Quickly! Jump out that window! If your heart is pure enough, Trump's Holy Power will allow you to fly away to safe haven in Mar-a-Lago!