Cruz is dumber than a bag of rancid yogurt.
it's painful how nothing seems to breaks through the wall of the republican id. they rationalize it all away as the "deep state" rather than there being no wrong doing
and like "voter fraud" - or the flat earth - any absence of evidence is only further evidence of conspiracy.
( though i suspect cruz himself knows and simply doesn't care. zodiac killer indeed )
Oh a radicalized GQP house would be happy to impeach him, and then leave it to the senate to fail to remove him from office. It's the best of both world for them, with the added benefit that they just might be able to use that failure to try and makie the jump to Senator in the next election.
And much less cultured. rimshot
Everyone should understand there is no possibility that Biden will be removed from office, even if he's impeached
Clinton and Trump were impeached and they both served out the rest of their terms, and this won't be any different
I think two thirds of the Senate can expel a senator, so it would actually be simpler than impeachment
If they manage to oust both Biden and Harris together, then it wouldn't it be president Kevin McCarthy if the GQP captures the House majority in the midtems?
If the GQP captures both the House and the Senate…
< shivers >
They continue to act like a bunch of spoiled children. "You can't impeach me, I impeach you!"
That's quite an insult to the Bag of Rancid Yogurt Community.
There's also nothing to say he can't serve the remainder of his term from prison.
The website FiveThirtyEight estimates that Democrats are favorites to take the most seats in the Senate, but will lose a majority in the House. Assuming that's a correct estimate, Biden's (and Garland) impeachment would pass the House but not the Senate (probably failing to get two-thirds of the votes of those present).
Ah, I see we are talking about two separate things. You are talking about the Bag of Rancid Yogurt Community . I'm totally cool with them. Their bags are hermetically sealed, they vet their members, and even have a quarterly magazine. Pretty awesome all around.
I'm talking about an unaffiliated bag of rancid yogurt that was left at a San Antonio bus stop in the middle of the Texas Summer while being repeatedly pissed on by the same chihuahua out for her morning walk.
I really don't understand the endgame here.
Do thy truly want to rip America apart at its seams? Turn us into a second rate failed state? Undermine whatever credibility we have as the world's police and a functioning democracy?
What a shitshow.
The late great Michael Ansara. He had such a distinctive voice and great credit list.
ALL BAGS OF RANCID YOGURT MATTER! /S
While I too wish for something like that, pray tell what could you say to a rock to change its rockiness? These folks are reality proof. For them, the dark of night is the most illuminating time of day.
Edit Dementia acting up again/word order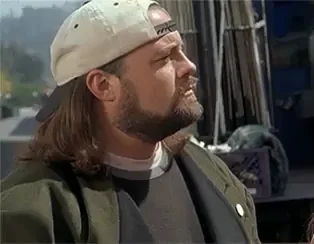 That's what they've been telling us for years now. They want a fascist theocracy, and will burn down the whole fucking place and kill a bunch of people that they don't like in the process to get it.