Rather than selfies with a celebrity, I would ask if they'd agree to like a picture of their elbow, or shoes, or hand, or left pant leg halfway in frame maybe. Nothing clearly identifiable as them.
No one would believe you, but you'd know the truth, and be able to feel all supervillainy smug about the fools who all doubt you!
I listened to an interview with Dr. David Dunning of Dunning Kruger Effect fame. Dunning now studies societal norms. Dunning said to the interviewer (Barry Ritholtz, a smart and interesting guy) "imagine a world in which we didn't have norms" to which Ritholtz replied "Curb Your Enthusiasm" and they both broke out in laughter. The transcript is here Transcript: David Dunning - The Big Picture and the podcast is from a series called Masters in Business. Highly recommended.
I know someone who worked for a company that decorated one of his houses and they pretty much verify your story. A disagreement on the price of drapes turned into something curb worthy.
That the Larry we see on the screen is the same guy in real life is why I always felt his character was less funny than if he was acting, IMHO. "This has all the appearance of scripted fiction, but I really am this much of a dick" isn't really much of an artistic achievement. That certainly doesn't mean CYE shouldn't have been on tv or considered classic comedy … but maybe we'd be have a better perspective on it if it were thought of as more a reality show.
exactly! I watched about 4-5 episodes of Curb… and I had enough. It was funny, but who needs it.
"Larry… do you want a picture with ME ?" is how I would have approached that.
"Curb your enthusiasm is weeeeird, not just kind of weird, it is incredibly weird."
He sounds like the sort of person who's mom still puts on his mittens.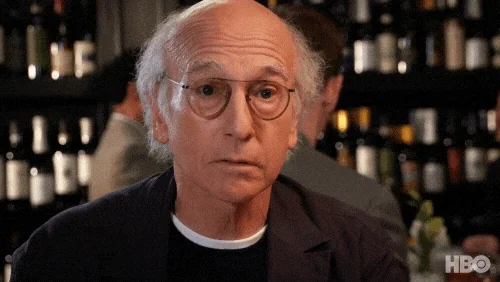 Like whomever you want to like, yo.
Do you.
I give you credit for going up to him at all. With a smart, prickly comedian like that it could easily go sideways. I'm glad to hear that he was as gracious to you as Norm Macdonald was to me when I told him I admired his work (I don't ask for selfies – I know it's a thing but the experience of meeting someone like that is enough for me).
For all his neuroses and (often justified) impatience with humanity, it's also clear that Larry David is very generous with his fellow performers on the show – another must-have for good improv.
Anyways, back on topic, it could have been worse, @dnealy…
If he went full Curb and we got into an argument or something, I would have loved it.
Me: Hold on, we have to take another one. I didn't get my good side.
Larry: Two photos is a bit much, don't you think?
Me: No, it's not two; It's one. I deleted the other photo. We're still on the first one.
Larry: Just cause you deleted it doesn't mean it didn't happen. You can take back a photo…
I would've played it up to keep him arguing. It would've been great.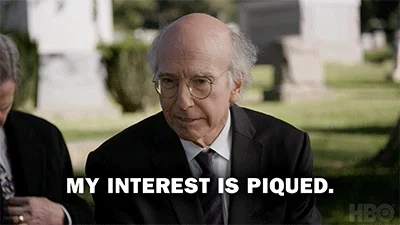 That's my favorite part of your story! It's so considerate that you didn't let your fandom overshadow his humanity.


I know people use it for good sometimes, but personally I think it would be a special kind of curse to be famous.
I always try to remember that they probably miss certain aspects of anonymity.
I haven't seen the show, but have seen Larry David, and I can hear that bit in my head.
I watch entirely too much Curb.
I think in Curb-isms.
It's a problem.
There is a kind of meta-comedy that is mostly funny to other comedians, like "it's hilarious that someone would subject an audience to that"
For example, there is a cop show called No Activity where the whole joke is that nothing interesting ever happens