That sounds easy enough to follow. You know, after the ritual castration.
They still do that, right?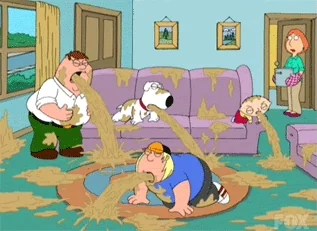 Cults are obsessed with controlling adherents' sexuality.
"I can no longer sit back and allow Communist infiltration, Communist indoctrination, Communist subversion and the international Communist conspiracy to sap and impurify all of our precious bodily fluids."
– General Jack D. Ripper
I absolutely was getting a General Ripper vibe from this. Glad I wasn't the only one.
"I, uh … I do not avoid women, Mandrake. But I … I do deny them my essence."
"needs to ejaculate"? something wrong from the 'get go' right there.
Was anyone else actually surprised by this part?
Do they understand the meaning of the word 'consent'? There has to be some logical explanation.
Little boys desperate to become men, and not knowing how to go about it.
Sad.
All religions are, but potato/tomato.
The militant wing of No-Fap November.
Nothing says "I'm a big boy now!" like letting other men dictate what you're allowed to do with your own genitals.
Correction: What a bunch of frustrated wankers!
That is going to be one awkward conversation.
So who's the lucky one who gets assigned as the Masturbation Enforcement Officer (MEO)?
Within one yard. So - two houses away?
They're starting to resemble a religious cult. Heaven's Gate was fixated on the same sort of thing.
They've always been a cult, built around white masculinity…