3 margaritas?! 3?
I wonder if he had any secret "additives" on board, or did they mean 3 pitchers of margaritas?
IKR? After 3 margaritas I'm pretty happy and fun. I mean, I might bore you about medieval fencing, or my theories why genre fiction is better than literary fiction a bit, but I'd crack jokes and enjoy things, not fight the cops and get tased in an airport.
I almost always drain 4-5 pints of beer before a flight. Never had an issue. But I also don't engage in any conversations beyond light and friendly small talk with other fliers, and otherwise mind my business. Gosh, I hope I'm never barred from boarding a plane just because I like starting my vacation the minute I'm through security and in the concourse!
Maybe it was 3 fishbowls of margaritas, you know, the way they're meant to be enjoyed

3 airport margaritas? Maybe the equivalent of one margarita's worth of tequila.
Maybe I'm hitting the wrong airport bars.
Even less so if it's out of one of those blended slushee machines.
Why? Because your margaritas came with too much salt.

You can only have one at Trudy's.

Some people who have replied to this thread obviously haven't had one of those strong, large margaritas out there.Three will absolutely get you sloshed.
Amateur. I have a three margarita minimum.
I'd really like to see the behaviour that led to the cops showing up, though. I've gotten on some airplanes while absolutely pickled and it's never really been a problem for anyone. Did he pee in the planters?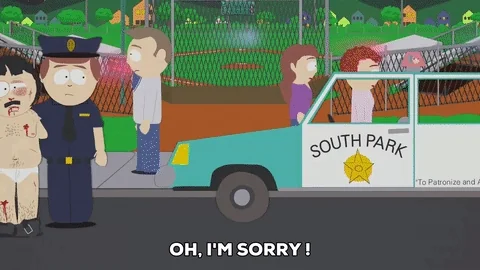 When in Austin we always do Matt's for margaritas and tex-mex.
Three Margarita Man was no match for the guy who had a single serving of artificially flavored fruit beverage.
When you see the cops start to come around you, with one 120 degrees away from the other one, you know things aren't gonna go your way. Like facing wolves in the wild, you want to have your back to a tree or wall so as not to leave yourself exposed. (Note this has nothing to do with margarita man at the airport, just a remark on situational awareness.)
Was that video silent for anyone else?
Yup. When I saw him circled by cops and still yelling I thought "Not really seeing what's in front of him anymore."
Too far south for when I lived there, unless I had a day off. I was almost practically living in Round Rock.
Having flown into and out of Medford - I could have saved him money by explaining to him that flights into and out of that city are imaginary to begin with - he could have honestly saved himself the frustration.
It was, so I went to view the baby video, which did play audio, and then back to the idiot, and the sound started playing.