So he wanted to get in on the ugly ass monkey jpeg grift huh?
The Onion? Surely? NO? Sigh… Just another idiot grift from an idiot grifter.
The reason I can't immediately assume that this is a deepfake parody is that he's selling an NFT grift (redundant, I know) that's grounded in pathological narcissism.
I don't even know what's real anymore. Is this for real?? He's even speaking stranger than usual (which says a lot).
I imagine that someone proposed that to him at the height of the NFT boom. Recently he remembered and now nobody dares to tell him how passé 'his' idea is.
That's the big announcement? Wow, that's just so very sad.
Probably how Stormy Daniels felt.
Maybe the cards have some very serious message encrypted that only the Q initiated people could decipher.
Are they 3D? So when you turn them the constitution shows up?
You must buy them all to know!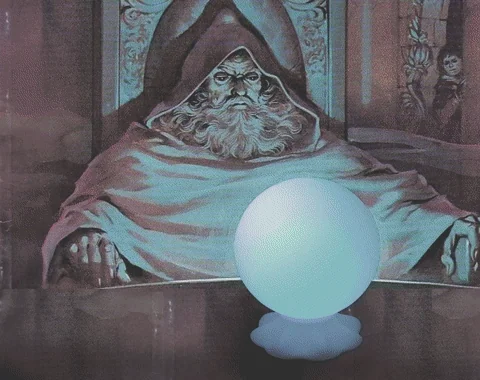 It makes total sense that his fantasy superhero persona looks to be modeled after Homelander from The Boys, an unaccountable narcissist sociopath fascist.
Ok, after looking more into it… I'm thinking this isn't real. Here's what the fine print says on the site…
"NFT INT LLC is not owned, managed or controlled by Donald J. Trump, The Trump Organization, CIC Digital LLC or any of their respective principals or affiliates. NFT INT LLC uses Donald J. Trump's name, likeness and image under paid license from CIC Digital LLC, which license may be terminated or revoked according to its terms."
It looks like someone is using a bunch of AI generated art to create these NFTs. I just find it very bizaare the way the video of Trump speaking is edited. It sounds very unnaturally stupid, even for him. I could be wrong, but this is just soo bizarro.
EDIT: When I say it think it isn't real, I mean I guess it's real in the fact that someone is actually selling NFTs. I just don't think Trump is directly endorsing them. But then again, it looks like he announced it from his official social account. But even that can be faked nowadays. I'm honestly questioning reality at this point. I don't even know anymore.
Maybe the Q storm got Mr. Trump arrested and then He was replaced by a digital decoy! Just like they said tnat happened to Mr. Tom Hanks.
ETA
Seriously now. Maybe he's just licensed his image. I think his political pretensions have been crushed and he will probably never go back to public life.
I love how he says the cards were made "using images from my life" as shitty renderings of him in space suits and riding elephants flash next to him.
Pathetic. Worst xmas presents ever said Tiffany, Ivanka, Jared…
Yeah there are a number of news outlets reporting the official endorsement now.
I swear at this point I feel like I'm being Punk'd. But even if it is real, I can't even say it surprises me. It's just so sublimely absurd. I never thought I'd be alive to witness Idiocracy unfold before my eyes.
Bootleg cards of important scenes from his life will likely be making the rounds.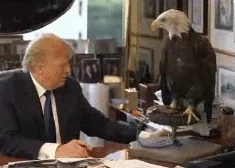 Also: being spanked by Stormy Daniels, watching TV on Jan 6, throwing french fries on the wall…