That guy.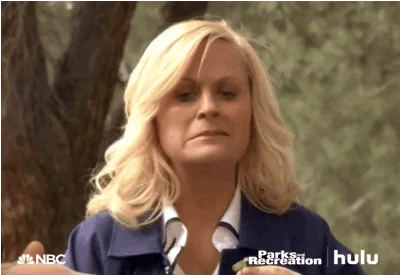 Aside from the inherent grossness of his claims, how odd that apparently men are "programmed" to hunt down and pursue women, and that should be accommodated, but women are "programmed" to think they have to be like men and have sex with you, and that should not be accommodated. Just fuck right off.
Somehow these people always talk about their weird kinks as if they were universal. If he really thinks wanting to hunt down women is something to be proud of, though, I'm happy to indulge and refer to him as a sexual predator from now on.
Could someone remind me why Tucker Carlson isn't shouting up at the world from the bottom of a well, while every passerby pretends to temporary deafness until they're out of earshot?
I think his tune will change in the event that he is the hunted.
And he just succinctly demonstrated why there are rape kit backlogs.
I wonder, is Turker's ball tanner connected to the Internet of Shit?
The programming is in COBOL, and no one knows how to read the source any more.
Sorry ladies, he's taken!
[Imagine the kind of person who'd stay married to this neo-Nazi pustule.]
A narcissistic opportunist with no concern other than their own material wealth & comfort.
I say that without even knowing who Carlson is married to…
But aren't "those" people supposed to be the animalistic savages? I thought we were playing plantation owners with an extra serving of British colonialism here? You know, upstanding civilized types, who treat their dainty white wives with the upmost respect, and their slave… oooh, this is starting to make sense.
Jesus Fucking Christ.
Also, calling "Freedom Eagle-brand Bulletproof Burquas" being the hottest fad of 2027, or sooner.
It makes sense, I doubt he's ever had the experience of a woman actually wanting to have sex with him. And, if you haven't heard "no" seven times on the way to "I'm to drunk to continue saying 'no'", does it even really count as a conquest?
Methinks Tucks could use some understanding of what consent actually means.
Gotta love a guy who likens intercourse to a competition.
Someone in this scenario is doing it wrong.
(It's Tucker.)
Why does he want men to call him when they're finished sleeping around? I thought he was a straight married man.
The headline is not accurate. He is saying the opposite - that sex with strangers is no fun and for losers who can't get married. He just says as an aside that men are "programmed to hunt down women" but suggests that it is too easy and no fun. I presume he thinks god is the programmer though which makes it a very weird statement.
It his view, possibly, but it certainly counts as rape. Now whether or not that's a benefit in his mind is an exercise for the reader.
I mean, they are, but it's not "god" or genetics that did the programming, it's a culture of misogyny created by rape apologists.
That's why this is so hard to unravel rape culture; even though it works against our inherent genetic programming. The fact that we are almost exclusively a consent-based society in spite of everything is proof of our inherent nature as consensual creatures. It's the generational constructs that keep haunting us because young people look to their elders for advice, even advice that it counter-intuitive to our nature.
Light editing for clarity.
I'm getting a bit confused by what you'd argue is our "inherent" nature here? Can you clarify, please?
Just his words can poison the water.